Digital marketing in law firms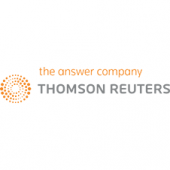 This resource was also featured as a Industry Analysis in the September 2014 issue of LPM magazine. To read the issue in full, download LPM magazine.
----------
Ask yourself: what's at the heart of your marketing? While digital marketing is about more than just having a website, your site is still the beating heart of your online presence. Regardless of how they hear about you, most legal prospects will visit your website to collect information before they contact you.
There are three components of a successful, highimpact website: visibility, design and content.
First, can the prospects who need your expertise easily find you on search engines? Achieving good online visibility is key to having your choice of the best cases, particularly now that most lawyers have an internet presence of some type. Site optimisation can enhance your visibility – having a high percentage of keywords and phrases targeted at your practice area and location will mean that you're more likely to reflect how your potential clients are searching.
Links from other relevant, law-related websites directing users to your site can also boost visibility. The more quality links you build from trusted, authoritative sites, the more popular and visible your site becomes.
Effective site design engages people and projects a strong, persuasive image that reflects your brand. Photos and other visual elements reflect your geographic location and key practice areas. Headlines, section heads and other prominent blocks of copy can stress unique capabilities. And using a consistent colour palette and tone can be used to appeal to your target audience.
Site content can include everything from lawyer profiles and FAQs to online videos and blogs – all the compelling information that defines your unique value proposition.
TRENDING NOW
Content serves two purposes. One, to bring search engines to your site. For that reason it should be clear and concise, optimised for search indexing and updated frequently, so that it's fresh for search engines and site visitors alike. Second, to highlight your areas of expertise in a persuasive way – practice centre pages, articles you've written, a blog devoted to your area of the law. These are all great ways to position yourself as an authority.
Legal directories, video and social media are key areas for lawyers who want to engage more deeply with prospects and convert them at a higher rate.
Online legal directories receive millions of visitors every year because they provide an easy, accessible starting point for people who need a lawyer and do not use Yellow Pages (a growing majority). Plus, they offer search tools that help the user find the right lawyer for their specific situation. To ensure that search engines and prospects can find you, take advantage of bar association directories, sites like findlaw.co.uk, and other opportunities to generate links and disseminate information about your firm.
Online video is another potent brand-building tool for law firms. What style of video drives visibility most effectively? For law firms, clips that feature you and your colleagues describing your practice can go a long way toward encouraging viewers to follow up. Additionally, creating a video that addresses a specific legal issue or topic with practical next steps further establishes your expertise in the area.
Disseminating video across as many services and viewers as possible attracts more eyes, generates increased traffic to your website and enhances search engine optimisation.
An effective social media presence helps educate people about your firm, build relationships and generate word-of-mouth recommendations. To extend your firm's reach on social media, it's important to build an audience by establishing friends, connections and followers.
Connect to the businesses, people and pages relevant to the firm and its practice areas. A few creative ways to build your audience include connecting with members of your local bar association, as well as fellow attendees at legal events and seminars. Join online legal professional or practice area-specific networking groups and comment on other people's blogs, posts and tweets, to get your name out and show that you're an active part of the social media community.
ACTIVE LISTENING
There are a few general rules to help you establish your authority across all social media channels and drive engagement.
It may seem paradoxical, but one of the best communication tools you have at your disposal is the ability to listen to what people are saying in the social media sphere. Whether you set up a Google alert for a particular topic or simply devote a small amount of time each day to scanning Twitter updates, active listening will inform you about others' interests and give you insights into new opportunities for your firm.
By setting aside time on a regular basis to post updates and respond to comments, you'll help ensure that your information is engaging and that users who want to connect with you don't feel ignored. Devoting even five minutes a day to social media can generate real value for your firm.
THE F WORD
Don't be afraid to have fun – it's important to stay professional, but most consumers of social media will react positively if you take the periodic opportunity to lighten the mood and put a relatable, human face on your firm.
Online is a chance to create your own destiny – to define your firm and build the type of practice you want. Today, it's important to identify your ever-expanding online opportunities – opportunities which are continually taking on new and innovative forms.
Everything from maps to tweets to blogs appear in Google results, and resources like online video and social media are increasingly powerful emerging ways to connect with new clients.