On-demand webinar from Hubshare: Curating the client experience, how to be the best in class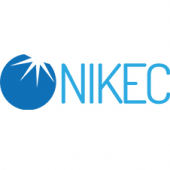 In this brief webinar, you'll learn powerful tactics for building a strong client experience strategy by transforming how you interact with them digitally.
Clients want 24/7 access to their information with the assurance that is it being securely managed and version controlled. They want to feel valued.
Watch this On-Demand webinar to learn what clients really think of an organisation's digital interaction, how to deliver what they really want and get access to a hub that demonstrates what this looks like in practice.
This webinar explored:
- Guidance on how to assess your current digital experience
- Modernise your digital interactions - what clients want and how to deliver it
- Discover how to digitise in a way that keeps it personal
- Find out how customer-facing transformation also benefits employees
Speakers:
Hear from Damian Jeal, Co-Founder at Hubshare and Steve Latter, Senior Account Executive at M-Files, who have extensive experience in helping organisations create an effective digital experience that meet the expectations of today's clients.