Common document destruction mistakes to avoid: Helpful advice from Archive Document Data Storage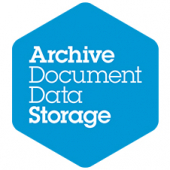 In the fight against identity theft and business fraud, you can't afford to let your guard down, even for a second. One error can lead to huge legal and financial consequences. Here are several common document destruction mistakes to avoid:
Mistake 1: Throwing documents in the trash or recycling
Every day, within organisations large and small, confidential documents are carelessly discarded in waste and recycling bins. If you're serious about preventing privacy breaches, invest in a file shredding service and partner with a service provider you can trust.
Mistake 2: Using an office shredder
Another common mistake is destroying your most confidential information with an office paper shredder. A paper shredding machine doesn't sufficiently destroy confidential documents beyond recognition; strips of your documents can be easily reconstructed.
A professional file shredding service eliminates office paper shredder risks. Secure, locked collection containers are delivered to your office and collected when filled. All collected material is then destroyed with industrial-grade equipment and recycled, rendering your information unidentifiable.
Mistake 3: Recycling without destroying first
An office recycling program is great for helping the environment, but when paper documents with sensitive information are deposited in a recycling bin, it poses a major threat to customer and employee privacy. A secure document destruction service gives you a two-for-one file shredding and recycling solution. Your paper records are destroyed first and then responsibly recycled.
Mistake 4: Ignoring GDPR retention rules
The General Data Protection Regulation (GDPR) states, "Personal data processed for any purpose or purposes shall not be kept for longer than is necessary for that purpose or purposes." Failure to comply with the regulation can result in criminal prosecution or monetary penalties of up to 4% of your company's annual turnover. Adhere to final disposition schedules and shred your documents on time.
Mistake 5: Failing to Document Disposal
Your company may be asked to provide proof of destruction during an audit. A professional document shredding and information destruction provider issues a Certificate of Destruction each time your information is destroyed, so you always have legal proof of the time and date of disposal.
To keep your information secure, don't make these document destruction mistakes!
Archive Document Data Storage (ADDS) provides information destruction solutions for businesses throughout London, Bristol, Bath, and Swindon. Please contact the File Queen for a free consultation or further information filequeen@archivestorage.net.