Can smaller firms take advantage through IT?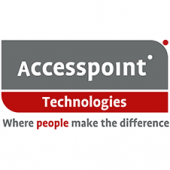 Firstly - The trick with your IT strategy is to think ahead and plan now.
The smaller law firm with a well thought out IT strategy, where all staff (from the top down) are wedded to the accurate and acute use of IT systems will be a far more nimble and streamlined organisation. In today's world things have a habit of changing very quickly. This is the first and perhaps largest advantage the smaller or non-national firms have, moving much quicker on the ground as things change - big ships turn far more slowly.
Legal IT and the online world offers much for the future, let's take a look at some of the things we can focus upon right now to be better placed for what lies ahead.
Importantly - nearly all readers will have some form of internal Practice Management System already in place, so:
Review the use of your PMS - use it to its fullest extent.
Review the way you enter new clients and cases on the system.
Do you record as much data as you possibly can without excessively delaying the new client intake process?
Do you take an email address or mobile number for texting prospects/clients?
Prospects who don't become an actual client today are potentials for the future. If your client or prospect has an email address, they must have access to it. Do you insist as part of your terms that all correspondence will be electronic? The client may well prefer this.
Do you diligently record time, or are you one that says "oh well, its fixed fee work, I'm not that bothered about reporting obligations and so what the heck". Poor time recording equals poor understanding of financial viability when analysing the data at the opposite end of the system. If we cannot analyse financial and associated client or customer trends in detail, accurately and quickly, there is no hope of survival. Those who understand their performance against fixed fees (publicly funded or private) now will have a distinct advantage going forward, as the new ABS era will continue to bring with it a culture of more and more Legal work being undertaken on a quoted fee or packaged basis.
Step back. Look wholeheartedly at the type of work you do. Identify areas where B follows A and C follows B. Look and understand how your system can interpret and assist in the execution of these steps. Can these steps, if automated electronically, be executed by junior or indeed administrative staff whilst lawyers focus upon the areas of specialist service delivery. Take these ideas to your IT department, Legal IT consultants or software house.
Are there areas within your PMS that seem to be lacking? If so, do something about it.
Canvass your supplier directly or via user-groups and online forums, pushing them to implement change and invest in development. If you pay handsome maintenance fees, get the benefit. There is much to be gained by engaging with your software supplier, many of them will genuinely welcome feedback and new ideas.
The LSC is often under fire and regularly vilified in many areas. With that said, from the technology standpoint they are quite approachable and will consider new ideas that will help advance their technical prowess or streamline existing processes. How many of us actually make full use of what they have on offer?
Take time out and attend Legal IT conferences and exhibitions throughout the year. These are not simply events for the IT fraternity - they really are; a showcase of products and services aimed, for the most part, directly at you the lawyer. If you know what's out there, you stand a much better chance of understanding what the future holds and how you can benefit.
Good use of internal IT systems, especially those that are correctly integrated with supplier- or customer-facing platforms will, without doubt:
Improve financial management and control by the production of high quality management information - helping you to identify trends whilst assisting in managing your activities efficiently.
Improve your ability to manage performance on both an individual and practice-wide basis.
Greatly improve your ability to prepare documentation quickly, accurately and efficiently - reducing cost plus improving customer satisfaction.
Improve your Customer Relationship Management (CRM) techniques - an active approach to managing the client experience from end to end.
What else has the Internet age brought us?
Mobile and home-based working – or the virtual firm perhaps, where central office-based services are solely there to deliver financial and other administrative services that we associate with the everyday delivery of Legal services.
So, no Legal technology discussion would be complete without using the word cloud. It's probably the most misunderstood, widely used word in the current decade – so what does it mean?
In general terms, 'the Internet is the cloud'. A collection of computers and servers all interconnected around the world delivering software based services such as the World Wide Web to consumers. Related buzzwords include 'software as a service', 'utility computing', 'Infrastructure as a Service', 'hosted solutions', plus more.
A Cloud, or a hosted and managed server solution, is a great leveller. Allowing the small and medium sized enterprise access to hardware and latest release software platforms that were previously the preserve of the corporate top-100 organisations.
Like the transition from CD to iTunes and similar music download services, there's some sort of inevitability about cloud-based utility computing. Why buy, maintain, upgrade and insure your own hardware when you can pay for what you use, expanding and contracting on demand? Releasing internal resource to focus upon the development of internal and client-facing software systems.
Cloud is an ideal way forward for firms who have ageing infrastructure. The way forward is; investigate – it's worth looking at the physical facilities on offer.
A successful IT strategy
Is not always about cost and the spending of hard-earned cash. In many cases it's about investing time, effort and discipline into the broader use and development of what you already have. Get your house in order, from the top down. As the saying goes, "to fail to plan is to plan to fail".