Building practice management capability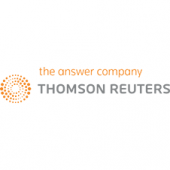 This resource was also featured as a Case Study in the October 2014 issue of LPM magazine. To read the issue in full, download LPM magazine.
-----------
Edwin Coe celebrated its centenary last year, and chief executive Tim Coe's strategy for future growth is as measured as you might expect from someone with a legacy behind him: confident, but cautious.
The £18m, 130-person London firm is heavy on litigation but has a wide offering and client base – and Nash would like more of the same. Corporate, private client, property and employment have always been core, and in recent years a range of additional or expanded activity has been added to the firm's portfolio: immigration, IP and IT, tax investigations, construction and property litigation. "The plan is to grow in areas that complement our existing offering generally. Most important within that is that we offer a bespoke service," says Nash.
FLEXIBLE FUTURE
Those strategic goals will require substantial additional support from the practice management system. The firm has been using Thomson Reuters Elite's Envision software for 10 years or so – long predating Nash's arrival – and a key reason the firm has stayed with it is its flexibility, he says.
"Each of our areas has slightly different ways of working, documents, clients and billing practices. Envision allows us to tailor information capture and the financial processes we follow around each one."
Nash's example for this is the variety of billing processes and scenarios in the firm where flexibility is required: in some areas of the firm there are low-value invoices but at a reasonable volume; and in others lowervolume invoices but at a higher value, with a detailed narrative attached. "Envision has the flexibility to enable all of those things," says Nash.
Edwin Coe also needs the flexibility to tailor IT capabilities to business goals as they arise or change. There are a number of Envision modules that can be added to the practice management system as it stands, and one in particular that the firm is exploring: enabling more efficient mobile working.
"Fee earners would [with more mobile access to the PMS] be able to input data to the system on the move – recording time would be the obvious example – but also have remote access to dashboard-type information.
"If a fee earner were on the way to talk to a client, they could check relevant balances or outstanding debt and be as fully informed as possible for the conversation in store." 'Most recently used' and 'favourite' contacts can quickly be called up to view, together with any relevant emails, documents and images that are attached to a matter.
CONNECTIONS AND CONTEXT
Access to high-quality, well-connected sets of data is a cornerstone of a legal business's efficiency and competitiveness. Competitiveness arises from sharing more client knowledge among often inward-looking practices and departments to create cross-selling opportunities, and minimise missed ones. "Envision also feeds our client relationship database. We can make sure that all data is fully up to date for conflict purposes, but we can also see a full picture of what we've been doing with any particular client for business development purposes now and in the future."
Alongside mobile working, Edwin Coe may add on an Envision CRM module to go further down this BD road – and to drive up data quality and consistency.
"If you input information just once, all systems in the firm should capture it so that there is no need for unnecessary duplication. Obviously some things will still need to be duplicated, but if you can minimise the amount of information to be rekeyed, that must mean a certain degree of extra efficiency."
TASKS IN HAND
Data is also a driver for improved performance. Any weaknesses can be identified and action points prioritised. "Fee earners have their own dashboards, so they can monitor performance against targets," Nash explains, which means that high-level management information can be accessed in a variety of ways. "There are thousands of standard reports to pick and choose from, but equally it's fairly straightforward to download information, interrogate it and create your own bespoke reports."
The last piece of the management information puzzle being solved with Envision, he says, is creating more processes and tasks around how work is done, and binding those to the different IT systems in the firm, focuses attention on the key risks that can hamper all a firm's efforts.
"We can already integrate task lists with Outlook to catch key deadlines we mustn't miss. It's very important that everything is as transparent as possible, captured in the system rather than in people's heads or notebooks. But we're now looking to our technology to better support anti-money laundering and conflictchecking, and to link with our credit-checking processes. The big question is whether we choose to integrate this with our existing systems, or replace them with a single system."
Whichever road Nash takes into the future, it'll be a more process-oriented one. "My overall mantra would be to reduce total effort wherever possible, specifically a fee earner's intervention from the start to the end of a task. That's what I ultimately mean by process improvement. If the fee earner is only involved at the key moments in a transaction, it stands to reason that is going to get you a more efficient process."