Building to change – LPM magazine, June 2017 – Breaking boundaries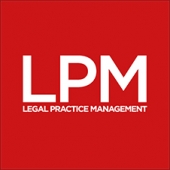 This month, LPM magazine gives the LPM London conference the full treatment
Feature: This issue we've covered the 2017 LPM London conference – exploring how law firms can break down barriers to ensure they're ready for an uncertain future according to senior managers from Excello Law, Setfords Solicitors, Scomo, Imperial College London, KPMG, Accesspoint and The Jackson Canter Group, among others.
Law firm profile: The management team at employee-owned Postlethwaite speaks to LPM about motivating staff by giving them a stake in the business.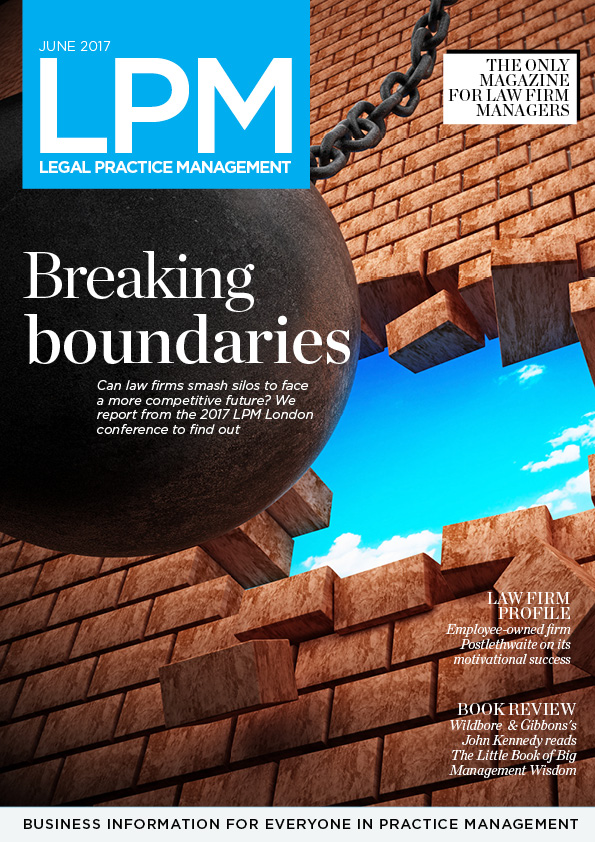 Book review: John Kennedy, head of client services at Wildbore & Gibbons reads The Little Book of Big Management Wisdom
The columnists: Emma Sell at BDBF talks about the considerations of remote working, and Peter Carr at Fisher Jones Greenwood delves into the competitive advantage SME firms could attain by using video comms. Nick Hayne at Pulsant looks at how law firms can prepare for the EU's upcoming GDPR, Janine Parker at Paragon warns conveyancing firms of the challenges coming their way, and Natasha Rawley at ADDS tells firms to heed the WannaCry warning and how to make cybersecurity a top priority.
Tikit special: The team at Tikit tell LPM why firms need to be flexible to be successful.
> Missed an issue?

Visit the LPM magazine home page where you'll be able to download all our back issues and to sign up to receive LPM magazine every month.
Download the LPM media pack to find out how you can be involved in LPM magazine's future.
>> Any problems?
Having problems downloading LPM magazine? Email David and we'll email you a copy instead.