Benefits of a scan on demand service by Natasha Rawley, Archive Document Data Storage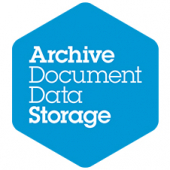 If the idea of embarking upon a scanning project to convert your hardcopy files to electronic documents gives you a headache, a 'scan on demand' service combined with secure offsite storage is the perfect alternative. In this blog, we explain the benefits of a pay-as-you-go approach to scanning.
Save time and money.
Storing your files onsite takes up valuable (and expensive) office space, and paying an employee to remove staples and scan documents is time-consuming. Using a 'scan on demand' service not only eliminates the need to purchase document imaging equipment, but also frees up office space because the documents would be stored securely offsite in a record centre. Whenever you need access to a file, our scanning technicians would scan and convert your document to a digital image. Your scanned documents would then be sent directly to your desktop or mobile device.
Peace of mind that your hardcopy files are protected and preserved.
As your hardcopy files would be stored in a secure record centre, you would have peace of mind that they would be protected and preserved at all times. Our record centre is equipped with the following features to ensure long-term protection of your files:
• external perimeter security
• 24-hour internal staffing
• motion detectors
• fire detection and suppression technology
• secure loading and unloading areas
Share your information digitally.
ADDS' strict quality control procedures throughout the scanning process ensure that your documents are imaged and converted to your specifications. They can be sent directly to your mobile phone or desktop, or they can be hosted on ActiveWeb, allowing you to securely store your scanned document without the need to purchase software and keep up with necessary licensing issues. You would be able to retrieve, view, fax, email and print digital documents instantly.
So, using a 'scan on demand' service is the way to go if you're looking for an affordable method for combining secure storage with document scanning.
Archive Document Data Storage (ADDS) provides document scanning and records management solutions for businesses throughout London, Bristol, Bath, and Swindon.
Please contact the File Queen for a free consultation or further information filequeen@archivestorage.net