Andy Bevan at Pulsant highlights the essential elements of a robust business continuity plan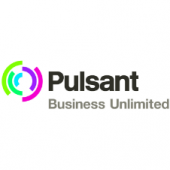 In today's digital age, business continuity is becoming increasingly important – especially when organisations are dealing with critical information, have deadlines to meet and work to do on behalf of clients. Law firms are a perfect example of this. Fee earners, partners, clerks and support staff need access to case and practice management systems, as well as billing and time-keeping applications. This is true regardless of where they are – whether that's at the office, working from a client site or at the court.
While remote working solutions and the advent of cloud has largely addressed the needs of the legal industry in this regard, there is a bigger challenge. In the event of a cyberattack, power outage or network disruption – or any situation where your offices or systems are inaccessible – there needs to be a business continuity plan in place to mitigate the risk. You need peace of mind that you can continue operating in the face of a disaster and you need to give those assurances to your clients too. If your fee earners don't have access to the systems and documents they need, they can't actually earn their fees. In the same vein, if they can't prepare the required paperwork on time for a case or file, this impacts your clients and the service they deliver.
A business continuity plan could include elements like remote working but should also include provision for a physical place where your staff can continue to work together. A workplace recovery site would replicate the office experience – giving your staff desks, phones, computers, access to the systems needed and, perhaps most important, meeting room space to continue to see clients.
This article was first published in the November 2019 issue of LPM 'That's not all, folks'.