ADDS report: The biggest data security risks of 2018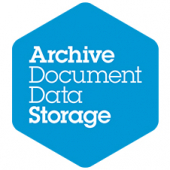 In terms of data breaches, 2017 wasn't a great year. And despite our "glass half-full" attitude, we must admit the data security outlook for 2018 isn't looking much better. Here are several risks to be aware of, and what you can do to stay safe:
Phishing Season Is Still Open
Phishing scams yield high profits for cyber criminals. As a result, phishing will continue to threaten businesses in 2018. Your employees should think twice before clicking on links, even if they seem like they are from legitimate sources. Before submitting any information on a website, advise employees to make sure the site's URL begins with "https." And update your firewall, anti-virus software, and web browser security patches regularly.
Ransomware Attacks Continue
In 2017, WannaCry and Petya ransomware crippled organisations across the globe. Malicious software attacks like these won't abate in 2018. Fortunately, good backup practices can mitigate ransomware threats. Back up your application and system files daily, weekly and monthly and appoint specific tapes for each backup so you're not relying on one device for your data.
Low-Tech Threats Aren't Disappearing
Even with the proliferation of high-tech cyber attacks, low-tech threats still pose a threat to big and small organizations, especially since criminals realise more companies are focusing on network security at the expense of physical hazards.
It's important to have a secure offsite storage solution in place for your files and data media. Records centre storage minimises external and internal information breach threats related to paper documents and files. To protect them, your records are stored in a purpose-built facility designed with the following systems:
entry access controls
monitored video surveillance
fire detection and suppression technology
secure loading and unloading areas
Each box and file is bar coded, entered into a tracking database, and managed by background-screened records management professionals. Your sensitive information is restricted to select individuals.
If you're backing up to external/removable hard drives or data tapes, make sure they're stored in a media vault. Just as a records centre is designed for document preservation and protection, a media vault is designed for the secure storage of backup media. Each tape is bar coded and stored on specialised racks in an upright position to prevent cartridge warping. Temperature and humidity are kept at ideal levels designed to maximise the lifespan of all types of backup media.
In addition to secure storage, having a secure final disposition solution for your documents and media is essential. Unscrupulous individuals go through waste bins in hopes of finding negligently discarded information, but you can protect against this threat by having your documents destroyed.
A secure destruction service routinely shreds expired files and destroys media. Locked collection containers are placed next to printers, photocopiers, and in other high-traffic office areas, making it easy for your employees to promptly discard expired documents and media. Your information is professionally collected and shredded on a weekly, fortnightly or monthly basis.
Awareness is the first step to staying safe from data security threats. Then you can choose the right solution provider to keep your data safe. Here's to a more secure 2018!
Archive Document Data Storage (ADDS) provides records and information management solutions for businesses throughout London, Bristol, Bath, and Swindon. Please contact the File Queen for a free consultation or further information filequeen@archivestorage.net