Accesspoint Media services talk about what your website should be doing for you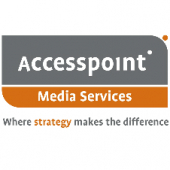 Your website is generally the first point of contact for any new prospect and potentially an ongoing point of contact for existing clients too. So, it's usually the first place your clients are introduced to your brand and develop their first and sometimes decisive impressions - this could be a make or break for whether they enquire about your services or not.
Our website development team can review the health, hygiene and current layout of your website to pinpoint any problem areas e.g. broken links, complex language and improve the overall appearance and navigation of your site.
Additionally, we pride ourselves on breaking boundaries for what a website is capable of whilst ensuring both clients and prospects get the best possible experience when they land on your site. As drivers of change and pushing boundaries, our dedicated team have created a number, of integrated web forms which can provide law firms with smart, sleek, data driven tools that assist with many onboarding and enquiry challenges around your website - providing a much enhanced introduction to your firm and smarter ways of collecting the relevant essential information you need - faster and more accurately.
A great example of this is our new online Will Planner Solution!
This cleverly designed web form can be branded and integrated to your firm's website, it will be user friendly and provide a number of features to ensure clients don't get stuck or confused along the way. A clear step-by-step process guide and progress bar for clients to see how much of the form has been completed will be visible directly on the webpage. Additionally, based on the clients input, the web form will alert the user on screen if the will is complex and requires a consultation.
This form and others like it can offer your firm a chance to cater to your client's online experience, don't make the mistake of not paying enough attention to facilitating your clients' needs through the website. Under the right supervision this can be a powerful tool that thrives during any climate.