Zylpha joins global support for #Mix4Mollie fundraising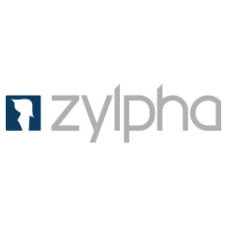 David Chapman, Head of Marketing for Zylpha has joined an international roster of globally-renowned DJs to live-stream continuously for 60 hours in a bid to raise funds for 2-year-old Mollie McCaughan. Mollie requires treatment for Neuroblastoma, an aggressive type of cancer that affects young children.
The #Mix4Mollie event, hosted by the eRave365 DJ team is scheduled to start at 11 am on the 20th of November and continue until Sunday evening. All genres of music are being catered for from the impressive list of DJs, that includes many internationally renowned stars. David begins his set at 6pm on Friday the 20th Novemebr in a bid to raise much-needed funds for Mollie.
David says a conversation between him/her and Mollies dad Kevin was the reason for taking part, saying, "When Mollie's dad, Kevin, told the group what was happening, the team put the idea forward to do a 60-hour live stream I asked straight away to take part.
"This is a massive change from my normal day-to-day role at Zylpha, where we're known for making lawyers' lives easier through the smarter use of technology. Taking part is as simple as watching the event live on twitch, sharing messages on social media or donating on the justgiving page."
In July 2020 Mollie was taken to A&E at the Princess Royal University Hospital London after developing sharp hip pains. She had an operation which released pressure from infection and reduced the pain. However, a scan showed evidence of abnormal cells in her hips, and after 3 weeks of further tests and scans Mollie was diagnosed with Stage 4 Neuroblastoma.
Tragically, a follow-up CT scan revealed a 6.5cm tumor located on top of her left kidney, around her adrenal glands, renal arteries, and spine. Additional tests confirmed that the cancer had spread to her skull and bone marrow. Following this extremely serious diagnosis, her family was advised that Mollie only had a 40% chance of survival.
Under the excellent care of The Royal Marsden and King's College hospitals, Mollie began an initial 80-day course of aggressive chemotherapy. The total treatment plan is expected to run for around 18 months. Meanwhile, Mollie remains an inspiration to all with her delightful outlook bringing happiness and joy to all who meet her.
Her family was encouraged to launch this fundraising campaign through conversations with parents who are further down the Neuroblastoma treatment path. Their advice was to start fundraising now, in case Mollie should require specialist USA based treatments later, which are not currently available in the UK.
The DJ's regularly take part in monthly online festivals, which have been a huge success due to the constraints placed as a result of Covid-19, as club-goers have looked for other ways to enjoy music festivals whilst staying safe. Their monthly sessions regularly attract thousands of viewers from across the UK, Europe, and the USA. A podcast was launched earlier this year and is now achieving thousands of downloads a month as the word has spread. The group is using this presence to help raise as much money as possible to fund Mollie's treatment.
Kevin McCaughan was hugely grateful for all the support, noting: "Molly is a bubbly young girl who loves to play with her brothers and was looking forward to joining pre-school this year. We are not normally the ones to ask for help but as a family, we have to know that we have done everything possible to give Mollie the best chance of beating this terrible disease, so she can continue to grow up and live her life with her brothers.
"We're delighted that this international team of DJs has agreed to help fundraise for her. We hope everyone loves the live-stream and we wish all the best to those who are giving up their valuable time to be involved." For more information on the 60-hour live stream, head to www.erave365.co.uk/mix4mollie or search for #mix4mollie
To donate, please visit https://www.justgiving.com/crowdfunding/mix4mollie