Workshare announces the latest innovation for its Compare solution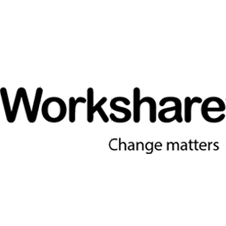 Workshare, the market-leader in document comparison solutions, announced today its latest innovation – Selective Compare.
This feature enables users to run a redline comparison on snippets of text from emails, chat or pasted from a file and instantly see the differences, rather than having to review an entire document. Powered by their fast and accurate DeltaView technology, any type of text, table, image or code can be compared using Selective Compare.
"We never stop innovating around our core comparison solution," said Barrie Hadfield, Workshare's CTO. "Selective Compare is the first of several new features we're bringing to Workshare Compare this year. It's exciting for us and we believe it will have real time-saving benefits for our customers, from those who need to compare Code to those reviewing large and complex documents."
Users are able to copy text from anywhere, paste it into the new Workshare tool and click Compare. Any differences are then clearly displayed in the Workshare Compare environment. Workshare Selective Compare is generally available in the next release of Workshare 9.5.3 due in April 2018.