Tikit's success continues as three more UK firms choose P4W for practice and case management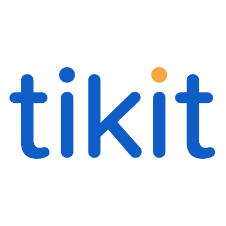 Tikit, a global provider of technology solutions to legal and professional services firms, has today announced that O'Connors Legal Services Limited, DTM Legal LLP and VSH Law have selected Tikit P4W for practice and case management.
Nigel Wallis, a director of O'Connors in Liverpool, commented; "we wanted to invest in the best technology to support our quality client service and the efficiency of our lawyers. Tikits P4W along with tightly integrated Tikit Connect CRM provide exactly that. We were very impressed with the broad functionality and flexibility the Tikit system offers and look forward to reaping the benefits."
Legal 500 firm, DTM Legal LLP in Chester and Liverpool has signed up for a P4W practice and case management solution to replace their incumbent Envision system and provide a dynamic technology platform to support the growing firm. Richard Thomas, partner at the firm, said; "we felt that Tikit offered the best all-round solution. We are confident we can really use the comprehensive functionality available in P4W to provide great support for our busy and expanding teams to help us deliver an outstanding service to our clients."
Commenting on these latest wins, Richard Higgs, Tikit's sales director said, "it's great to welcome more new clients to the Tikit community. Tikit P4W is being really well-received by a wide spectrum of law firms, with more of them being forced to consider their options as legacy systems are reaching the end of their supported lives. We are extremely proud of the service and functionality that we offer here at Tikit and are delighted that our client base continues to grow at a record pace."
For more information on P4W please email enquiries@tikit.com.