Tikit, an Advanced Company: Why Staffing levels are hard to gauge in Conveyancing Departments now more than ever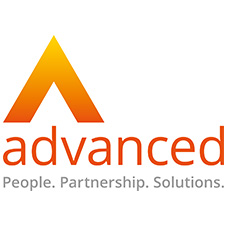 One of the stressful impacts of Covid-19 on the residential property market is that Heads of Department are having to second guess staffing levels within their teams. Some staff have been furloughed but may now have returned. Some may still be on furlough. Some teams have been making redundancies or are planning redundancies, and yet nearly all department heads that we speak to are reporting almost double the amount of new instructions per month that they were before lockdown, which they are having to deal with from a position of being under staffed for one reason or another. Heads of Department are having to decide whether hiring is the right answer or whether we are living in a "conveyancing bubble" due to the changes to the SDLT/LTT thresholds. To say the whole thing is a difficult time to plan around is putting it mildly, and the result is that existing team leaders and case workers are struggling under the new workloads, already working long hours, six days a week. In addition, firms are finding their existing team members are being head hunted by their rivals.
In the recent "Bellwether 2020:Covid-19 and the Legal Industry" report, firms reported that they have successfully been able to move 75% of their staff to effective home-working – which is something that would have been almost unimaginable at the start of the year. The next challenge is to ensure staff can use technology effectively, and that they have access to intelligent workflows which help them, rather than hinder them. Workflows/case management systems have historically caused fee earners to groan and adopt "work arounds" if they are not written well – which in turn causes more pressure on firms trying to supervise workloads from a distance. A good system however can have the opposite effect. It can release pressure on staff and release the staffing issue.
At the CS Partnership, as property lawyers, partnered with Tikit developers Orchard Rock Development Ltd, to build intelligent workflows within Tikit's practice and case management system, P4W that help conveyancers save hours per matter, as they move into remote working. They also allow transactions to be supervised remotely, and deal with anti-fraud measures and risk assessments throughout. However, to our client firms, some of the most important elements that we also do is deliver training remotely to case handlers and fully support them by making reactive changes to their workflows as they happen – so they can get on with their client work.
We are delighted to be in partnership with Tikit, an Advanced company, to bring our solutions to the property markets. If you are interested in seeing a demonstration of the workflows, please contact Richard Wilson at Orchard Rock Development Ltd on richard.wilson@orchardrock.co.uk or 0333 7729311. For any extra information on Tikit P4W please get in touch with Megan Gronow at megan.gronow@tikit.com.