Social club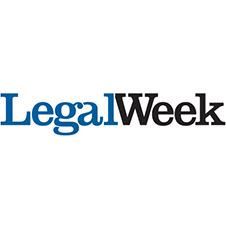 With an expanding list of social networking sites offering contact-building opportunities, where should law firms focus their fire to build their client base and attract new talent? Larry Bodine reviews the main players
You could hear the collective groan when Twitter made the cover of Time magazine and marketers realised they had to become familiar with yet another online medium. There is Facebook, MySpace, Naymz, Spoke, Plaxo, LinkedIn, Martindale Connected, Legal OnRamp, JD Supra and listservs, to name a few online social networks. It seems overwhelming.
The good news is that marketers and lawyers can ignore most of them, concentrate on a single online network, experiment with one or two others, and turn their efforts into new clients, new files and new billable work. Another big plus is that all the online networks are free.
Why bother?
There is a huge conversation taking place online that works for business development purposes. In fact, more people are conversing on online 'member communities' than via email (according to Nielsen Online, Global Index, 2008). Fifty-nine percent of lawyers have joined an online social network so have 48% of in-house counsel, according to Leader Networks 2008.
Caveat: Online networking is no substitute for face-to-face business development meetings.
So where do I start?
» Begin by eliminating the time-wasters - and in my opinion, the primary example is Twitter. Consider this: a new study by Pear Analytics found that 40% of the tweets on Twitter were "total pointless babble".
» 10% of Twitter users account for over 90% of tweets, according to Harvard Business School.
Twitter is useful as a supplemental marketing tool. It is also useful to monitor your own name and firm name. Tweetbeep.com will do this for you for free. You never can tell what someone will say about your firm or yourself online.
You can also forget about MySpace, which has been losing users for some time now. As for Naymz, Spoke and Plaxo, none of them get enough traffic to be worth your time.
Facebook is the 800-pound gorilla with 200 million users. For law firms, it is useful as a recruiting source. But remember if you have a personal Facebook account, do not put anything online that you do not want clients to see. Also be aware that anyone can write anything on your wall, or post a picture on their own account showing you in an embarrassing way.
LinkedIn: The place to devote your efforts
Some 840,000 lawyers have profiles on LinkedIn, according to Stemlegal.com. LinkedIn is business-oriented, and has become the de facto online directory for looking up more than 40 million professionals of all kinds.
Why LinkedIn? In comparison, Facebook is for staying in touch with people you used to know. LinkedIn is for connecting with clients and referral sources, and getting in touch with new people you would like to meet. Having a profile is the starting point. Thereafter, your must use LinkedIn to generate new business:
» Seek recommendations. When your client is delighted with the outcome of a case or completion of a deal ask him or her to visit your profile and make a recommendation. This is a testimonial, which is very powerful marketing.
» Join a group. This is where the action happens on LinkedIn. You can find a group for your practice area, an association you belong to, or an industry where you would like more clients.
» Start a discussion. Every group has online discussions, giving you a chance to demonstrate your expertise. Pick a hot topic of the day and ask for opinions.
» Make a comment. LinkedIn will email you a current list of discussions underway. This is your chance to chime in and offer a comment. But do not give a legal opinion, or you will attract unintended client relationships, and do not express a legal opinion, which may conflict with a position your firm is taking in a brief for a client. Stick to facts - news, new opinions, new regulations and new accomplishments.
» Ask a question. Go to the 'answers' section and you will see a box where you can ask a question or make a statement. You can select who among your contacts you want the message to go to.
» Build up your connections. Whenever you speak to a client, referral source, prospect or news person, get their email address and invite them to connect to you.
Three others to consider
Once you have a fully complete LinkedIn profile, are actually using the account in groups and comments, and have a full schedule of in-person business development meetings scheduled, there are some other networks to consider.
JDSupra was launched in 2007 and it lets you market the old-fashioned way: with your work-product. You can upload briefs, court opinions, forms and articles, which will allow you to create a profile. In-house lawyers and potential clients can search JDSupra for free; when they find your document, they will click to see your profile and potentially call you.
Martindale-Hubbell Connected launched on 1 April and gained more than 12,000 members in four months. What is nice is that all the members are lawyers (and some in-house marketers) and that every member is authenticated. Any lawyer can join Connected, regardless of whether you have a Martindale-Hubbell listing.
Legal OnRamp is an online social network for GCs and in-house lawyers. Lawyers in private practice can visit the site and request an invitation to join. It is a site of potential clients, where GCs can ask questions, search lawyer profiles and share best practices. There are groups, discussion boards and a search function. Interestingly, corporations are inviting lawyers to seek work from them by using Legal OnRamp. For example, FMC Technologies, an oilfield equipment company based in Houston, put a two-page questionnaire on the site, inviting tech-savvy firms that were open to alternative billing to apply. More than 30 law firms, some as small as seven lawyers, are being considered. None of these firms had done a stitch of work with FMC before.
Conclusion
Always remember that online networking is fruitless unless it results in a face-to-face meeting. Online social networking will vastly extend your reach for new-business opportunities. You may have a bunch of online buddies, but you are merely an email address to them until you meet in person.
A version of this article first appeared on law.com, a US sister publication of Legal Week. The author is a US-based business development adviser.