SimplyAgree is using SeeUnity's echo content synchronization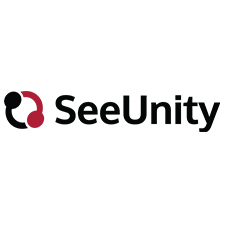 Denver, CO – August 15, 2019 – SeeUnity, a leading provider of content integration and migration solutions for onpremise and cloud-based Enterprise Content Management applications, is pleased to announce that its Echo Content Synchronization product (Echo) now enables firms to securely sync files between their document management systems and other third party applications with SimplyAgree. SimplyAgree is a signature and closing management tool for transactional attorneys, streamlining the administrative tasks of closings.
SimplyAgree recently became a SeeUnity Integrated Reseller partner. The partnership further extends SimplyAgree's ability to provide its legal customers with a seamless workflow by securely connecting firms' vital business applications to SimplyAgree.
"At SimplyAgree, we are focused on seamlessly integrating closing technology into existing attorney workflows," said SimplyAgree CEO Will Norton. "By working with SeeUnity we can also synchronize attorney work products with central firm repositories, and we are excited to work with a partner that has trusted relationships with common customers and top law firms in the industry."

"We're pleased to support innovative integrations with SimplyAgree. Our partnership enhances SimplyAgree's ability to equip professionals with the tools they need to remain competitive," commented Dan Anderson, CEO, SeeUnity.
The SimplyAgree system integration is immediately available to the legal market.