SearchFlow forecasts a buoyant property market amid a sea change for the conveyancing sector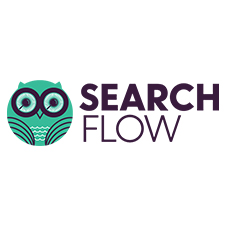 Maud Rousseau, group marketing and communications director of SearchFlow, takes a look at the property market for the conveyancing sector for 2016.
"Last year, we witnessed a buoyant housing market with consumer confidence remaining high 2016 is set to be another positive year for the industry. This is reflected in our conveyancing sentiment tracker which reveals that 27% of conveyancers believe transaction levels will increase by up to 20% this year. The Government has outlined its commitment to encourage first time buyers to the market. The entry of this important group will be vital to ensure the fluidity of the market.
"There has been much speculation about the buy-to-let market and the impact the additional 3% stamp duty charge for additional homes, which comes into force in April 2016, will have on the market. The conveyancing industry is very likely to see a rush to complete property purchases prior to April, followed by a sharp drop in transaction levels. However, this is likely to settle later in the year. If rents remain high and housing stock is still in short supply, buy-to-let will remain a profitable investment for many.
"The market will continue to be boosted by new homes. Last year, we saw a record level of new homes being built over the past year, with a 25% annual increase, reaching the highest annual increase in a generation. This trend is set to continue as the Government continues to roll out planning reforms to help increase housing supply."
Looking at the changes within the industry, Maud Rousseau continues: "With the advancement of agile technology and big data analytics, search companies are seizing upon the opportunities to drive through major changes. Data and technology providers are working together to create a one-stop-shop to not only streamline the process but help improve risk management.
"The trend for transparency within the conveyancing sector will continue to drive the delivery of new product offerings tailored for the homebuyers. These products will enable conveyancers to provide their customers with an improved service, whilst also benefiting from reducing their time required to update clients.
"The emergence of online estate agents has been debated for years. Now, with Purplebricks listed on AIM in December 2015 with a valuation of around £240 million, the impact of online estate agents is set to be a major topic of debate this year. The conveyancing industry needs to be prepared to adapt quickly if online estate agents achieve their ambition of being 'highly disruptive in the world of estate agency'.
"This year, there are a number of planned consultations that could have a very significant impact on the conveyancing sector. The Government's consultation on the privatisation of the Land Registry will be closely monitored. And in advance of the review of Legal Services Act which is scheduled to be reviewed during this parliament, the Government has announced its consultation on alternative business models entering into the legal sector. The Government claims that it wants to ensure that innovative businesses are able to enter the market, providing greater choice for consumers.
"The Solicitors Regulation Authority (SRA) is responding in kind and has announced they will be reviewing their regulatory model, whereby they plan to give legal firms greater freedom to run their businesses as they need to. The industry certainly can't afford to play catch up.
"There is no denying, 2016 could be the year the conveyancing industry sees the most significant change in generations. There is a sea change underway and we are in the midst of this transition. Conveyancers are a crucial part of the homebuying process and they will have to adapt to the changing sector; to fully embrace the digitalisation of the industry by utilising data and technology to create efficiencies, improve risk protection and customer satisfaction to enable them to compete."