Riliance: The insurance distribution directive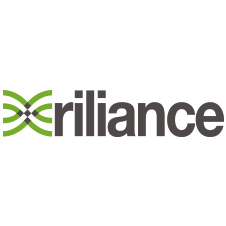 The Insurance Distribution Directive (IDD2) has now been enforceable for a month.
The big headlines of the IDD2 have been floating around since it's initial enforcement date in February of this year: Insurance Distribution Officer, prescribed minimum PI insurance cover, staff training hours, complaints procedures.
So, what does this mean for your business in practical terms?
First of all, there is the decision as to whether the directive applies to your firm. For the most part this answer will be a resounding "yes!" however, it is prudent to know that there are many entities to which the directive does not apply including:
Those that compare products only (such as price comparison websites
Those that are introducing only
Those that practice distribution as an ancillary activity where the premiums are under a certain amount and the risks covered are limited. (please note this only applies in very specific circumstances which can be found at Chapter 1 Article 1)
And of course, those who do not handle insurance at all.
The second consideration is to ensure that you are registered correctly. As a solicitor it is likely that you are exempt but please ensure you are listed as an exempt entity on the FCA's register. For any financials services firms, ensure you have the appropriate permissions with the FCA before continuing your activity.
Once you have established your position as an entity who distributes insurance services you must ensure you have the appropriate systems and management in place. The most frequently asked question is regarding training. The directive explicitly states that "at least 15 hours" of training and development are to take place per year. This applies only to those who are directly involved with the distribution of insurance or reinsurance products.
There are two potential mitigations for this level of training in paragraph 1 of Chapter 4 Article 10 whereby the legislation states that distributors and employees of insurances distributors possess appropriate knowledge and ability in order to complete their tasks and in Paragraph 2 subparagraph 4 of the same article it advises that member states may adjust the required conditions with regard to knowledge.
This may mean that the UK, while still within the EU, may choose to provide further guidance on the hours required to fulfil the requirements of the legislation. For the time being you cannot rely on this which results in 75 mins training per month. Please note that the SRA do not seem to have imposed a specific training by hour limit however, the FCA do require the minimum 15 hours.
Professional Indemnity Insurance must be set at a minimum of €1,250,000 applying to each claim and in aggregate €1,850,000. This equivalent to approximately £1,109,000 and £1,641,000 respectively (correct as of 26th October). Other client money protections include the definition that a payment to a client is not perceived as paid until the client receives it and that client money must be kept in separate client accounts (which the legal representatives among us will be more than familiar with). There is also the requirement to set up a guarantee fund. These details can all be found in paragraphs 4-6 of Chapter 4 Article 10.
Article 14 is brief but requires all affected firms to allow for complaints and specifies that all complainants receive replies. We would advise that this is irrespective of whether or not the complaint is valid. Fortunately, this will require little or no change to the way you work, as a regulated business this process should already be in place.
You are also required to provide the clients with information about who you are, that you do, in fact, handles insurance products, that clients/customers can complain, whether or not you provide advice on the products (more details of what specifically this entails are in Article 20) and more. This is the tip of the iceberg with information you must provide to the client so please ensure you consider the format of this and how it is best given to the client.
It is worth considering at this point that you are already required to provide Client Care Letters, Terms of Business, a Privacy Notice and from December 2018 your pricing for certain types of work. With insurance you will need to provide the above information, the demands and needs, if you are an intermediary the insurance documents themselves are likely to be distributed through you. This could potentially be overwhelming for the client so the more consideration you can give to this aspect the better.
The Insurance Distribution Officer is a new compliance role tasked ultimately with the oversight of insurance activities within the firm. There is no official guidance released to the best of our knowledge with regards to this role but we shall update our firms when it is appropriate to do so.
Now for the scary bit – what can they do if you breach the regulations?
Publicly name the natural person responsible for the breach
Cease & desist repetition of the conduct causing the breach
Withdraw your registration to distribute insurance
Impose a temporary ban on the exercise of management functions
Impose a fine of €5,000,000 or 5% of the total annual turnover or up to twice the amount of profits or losses avoided because of the breach (for a legal person)
Impose a fine of €700,000 or up to twice the amount of profits or losses avoided because of the breach (for a natural person)
These are the sanctions that the legislation allows for but please remembers that there are likely to be stages of supervision before these are imposed.
If these tasks haven't been done it is vital to your firm that this is made a priority to ensure that you are servicing your clients in the best way you can. For those who came under the Insurance Mediation Directive the likelihood is that you already have many of the requirements in place. For those who are new to the insurance market, this is an opportunity to get it right first time.