Riliance: E-signatures – the way forward?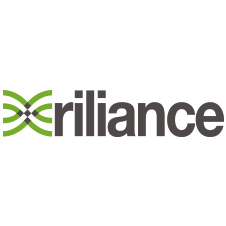 The Electronic Communications Act 2000 made electronic signatures on contracts admissible as evidence which paved the way for the new world of e-commerce.
Conversely, 18 years later, the world of personal legal transactions remains largely unchanged with wills and property contracts, for example, habitually being authenticated by the traditional ink-on-paper signature.
The tide may now be turning following the Law Commission's recent consultation into electronic signatures, the preliminary findings of which concluded that an e-signature is capable in general of meeting a statutory requirement for a signature in formal legal documents.
The consultation paper identified that there are recent judgments from the High Court and Court of Appeal which decided that electronic methods of signing, such as a typed name in an email and clicking on an 'I Accept' button, satisfy a statutory requirement for a signature, provided there is an intention to authenticate the document.
Whilst the Commission do not believe that legislative reform is necessary in this area, they do acknowledge there is a need for a clear legislative statement to avoid any doubt about the validity of electronic authentication.
The Commission's proposals are provisional and are due to be finalised following public consultation. As part of the consultation, the Commission are asking consultees for their views on the following:
The government should set up a group of industry experts to monitor the use of electronic signatures and advise on potential changes
Webcam or video links could be used instead of a physical witness for documents which require witnessed signatures
There should be a move away from traditional witnessing in person to:

a signing platform alone, where the signatory and witness are logged onto the same programme from different locations; or
the ability of a person to "acknowledge" that they applied an electronic signature to a witness after the event

A further project should be carried out on whether the concept of deeds is fit for purpose in the 21st century
The public consultation is open until 23rd November 2018 and can be accessed at: https://www.lawcom.gov.uk/project/electronic-execution-of-documents/