Rapid client on-boarding checks with Clio and Amiqus ID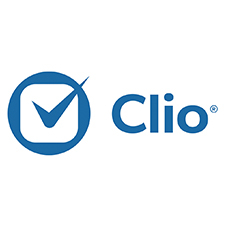 Clio, the world's leading cloud-based legal practice management provider, and Amiqus ID, the new solution for compliance and client on-boarding checks, announced the release of their integration today. This new integration will dramatically reduce the time it takes to run on-boarding checks securely.
Amiqus ID is a secure, fast and reliable way for legal professionals and their clients to complete anti-money laundering, identity and ongoing compliance checks. It dramatically reduces the risk of manual error and increases billable efficiency for law firms. Users can import existing clients in Clio to Amiqus ID and start running checks or, alternatively, users can export their Amiqus ID clients, reports and audit trail to Clio.
"Time consuming client on-boarding is a constant bugbear for legal professionals, often taking anywhere up to an hour and leaving too much room for human error. Amiqus ID removes the risk and the loss of billable hours by turning 45 minutes of manual, paper-based checks into as little as 45 seconds of secure, online checks," said Derek Fitzpatrick, Clio's General Manager for EMEA. "This fits perfectly with Clio's vision to increase the amount of time our users have available to practice law. This new integration is sure to be hugely attractive to litigation firms that aim to dramatically reduce the amount of time spent on on-boarding checks for clients."
Amiqus CEO Callum Murray added, "Through our integration with Clio, we're helping law firms of all sizes improve their client on-boarding process and significantly reduce external risks and costs at the same time."