Quill Pinpoint announces four traineeship openings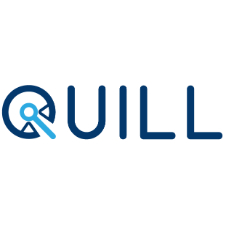 Following increased demand for its outsourced legal accounts service, Quill Pinpoint has re-launched its traineeship scheme and is currently recruiting for four trainee legal cashiers based at its Manchester head office.
Quill first established its own in-house, industry-recognised training scheme in association with the University of Chester in 2007. Individuals completing training to a pre-defined standard are awarded the prestigious Professional Certificate in Legal Account Management qualification. This tailored programme usefully combines learning with on-the-job experience, closely mentored by senior members of its 50-strong legal cashiering team.
Julian Bryan, managing director at Quill Pinpoint, explains: "More and more law firms are outsourcing their legal accounts function. A variety of reasons are cited for this growing trend. Some complain about the lack of skilled personnel to perform the role to exacting SRA regulations in the form of the rigid SRA Accounts Rules. Others wax lyrical about the commercial advantages to be gained by offloading the legal accounts function to a company specialised in the field, ranging from financial savings from the service's variable costs model to enhanced risk management through added IT security. No practice manager with an eye on their firm's future can fail to see the benefits to their business of outsourcing.
"Our purpose, as a legal industry supplier, is to help law firms tackle the challenges faced by the profession. So, our traineeship scheme is both overcoming the skills shortage issue and catering for the increased demand for outsourced cashiering support".
A recruitment drive is now underway with interested candidates encouraged to apply direct to Quill Pinpoint's HR manager, Sarah Duggan.
Sarah Duggan comments: "Not only are we helping law firms by extending our cashiering team with a foursome of trainee legal cashiers, we're also giving young people a chance to step into the world of work and secure a valuable career which otherwise they'd have limited opportunity to do. Our traineeships mix formal classroom-based teaching with real-life practice in a proper workplace environment".
For a full job specification, minimum qualifications, skills and personal qualities requirements, salary and conditions, please visit the Quill Pinpoint recruitment page.
Applicants are invited to contact Sarah Duggan by email at s.duggan@quill.co.uk or phone 01612 362 910. Quill is enforcing a strict 'no recruitment agencies' policy for appointment of these trainee positions.