Quill becomes Purple Legal Network recommended supplier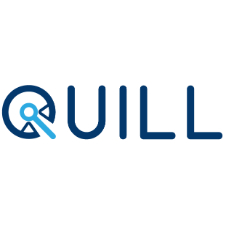 Quill Pinpoint has announced its partnership with Purple Legal Network, a national support and referral group for law firms. Quill joins as a recommended supplier to the network's PurplePower buying group, providing legal accounts outsourcing and optional outsourced payroll services to member firms.
Quill's managing director, Julian Bryan, explains:
"Our union with Purple Legal Network is giving legal practices easy access to outsourced support to simultaneously improve efficiencies, ensure compliance and achieve financial savings.
"We're outsourced cashiering experts, having operated in the legal marketplace for almost 40 years. We know better than most how difficult it can be for practices to adhere to the labyrinthine requirements of the SRA Accounts Rules, especially relatively new businesses or those undergoing change.
"The legal profession is awash with change such as mergers and acquisitions. At stressful times like these, outsourcing takes away some of the pressures, so owners and managers can cope more easily with their ever-growing workloads within one of the most heavily regulated industries."
Purple Legal Network combines the primary focus of referrals of legal work outside practices' areas of expertise with introductions to a range of trusted suppliers for additional support services.
Emma Shotton, head of Purple Legal Network, comments:
"Our PurplePower partnership offerings are just as important to us as our main referrals business because Purple Legal Network's ultimate goal is supporting the sector as best we can.
"We're proud to promote Quill as our latest quality supplier and predict strong take-up of its cashiering service for firms who want to ensure compliance, keep their accounts in perfect order and minimise overhead expenditure."
Purple Legal Network is holding a series of nationwide costs, compliance and regulatory seminars over the coming months. A Quill representative will present a short synopsis of outsourcing at each venue.
Julian Bryan concludes:
"We're getting involved in Purple Legal Network's roadshows because we want to educate practices in the substantial benefits of outsourced services. For many, it's still an alien concept. We advise practices to come along to these joint events to learn all about it."
For full details of the forthcoming events, please visit www.quill.co.uk/events.
Quill Pinpoint are a LSN networkpartner, find out more about what they do by visiting their networkpartner page.