Perkins Coie selects Wilson Proforma Tracker to accelerate and automate the client billing life cycle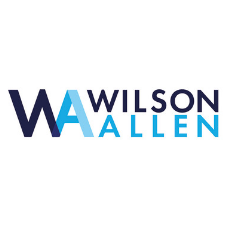 Wilson Allen, provider of consulting services and software that enable professional services firms to enhance business performance, today announced that Perkins Coie LLP, an international law firm with more than 1,000 lawyers, has selected Wilson Proforma Tracker software to speed bill generation, distribution, and review, and to improve visibility into the overall status of the firm-wide billing life cycle.
Perkins Coie produces about 20,000 paper- and PDF-based proformas a month. Manually reconciling this volume of draft bills can significantly complicate and extend billing cycles. The firm was looking for a solution to digitize and automate its existing paper-based process. In addition to integrating with its Elite 3E practice management system, the firm sought a solution with a user-friendly interface and built-in workflow tools that would let it effectively increase process standardization and efficiency.
Prior to evaluating Wilson Proforma Tracker, the firm had considered investing internal resources in building a custom software solution. "We had a lot of confidence in Wilson Allen based on our experience working with them to support our Elite 3E system, including implementation, customization, and upgrades," says Trevor Varnes, CFO, Perkins Coie. "To ensure that Proforma Tracker would be a strong fit for our firm and the complex client billing requirements we often face, we conducted thorough due diligence, including connecting with similarly sized peer firms that had already adopted the product."
Wilson Proforma Tracker will integrate with Perkins Coie's Elite 3E practice management system, providing access to real-time data enabling the timely and accurate preparation and validation of proformas. An intuitive user interface will allow Perkins Coie to easily track and manage all stages of the billing life cycle, while dynamic, configurable workflow rules will enable collaboration and approval of prebill edits of time and expense details by lawyers and support staff.
Further information on Wilson Proforma Tracker is available at http://www.wilsonallen.com/software/proforma-tracker.