Nick Hayne at Quiss explains how firms can keep pace with rapid technological change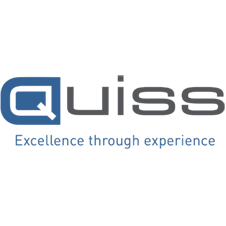 Back in 2013, renowned marketer Scott Brinker described how he believed that the leading challenge faced by management teams was created by the concept that, while the pace of technological change is exponential, organisations only change logarithmically.
In simple terms, technology emerges and develops at a pace faster than organisations can keep up with. He dubbed this problem 'Martec's Law', believing it typically applied to marketing technology only. Accepting Moore's Law describes that technology changes at an exponential rate, Brinker opines that, as we know organisations do not change quickly, particularly larger, more established or traditional businesses like law firms, adopting and absorbing new technology is tough for them. It can feel like herding cats.
Every law firm knows it takes time and effort to establish changes in behaviour and culture. Only so many changes in people, processes, approach and technology can be productively integrated at any one time, all while the business operates smoothly for its clients.
The question for those guiding the future direction of their firms is: how do you manage a relatively slow-changing business in an environment of rapidly changing technology? It's not an easy question to answer.
This article was first published in the November 2019 issue of LPM 'That's not all, folks'.