Matters.Cloud announces partnership with Zylpha Document Bundling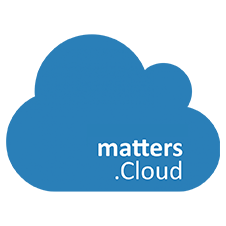 Matters.Cloud, a provider of cloud-based practice management software to the legal industry, today announced a new partnership with Zylpha to provide small and mid-size law firms with pay as you go access to their market leading document bundling platform. Matters.Cloud (www.matters.cloud) enables legal professionals to track time and expenses, manage clients and matters, raise invoices, develop opportunities and keep up to date with tasks all within a single cloud-based platform.
"Zylpha Bundling saves lawyers significant time and helps them practise law more effectively, we are delighted to be able to offer this service to clients of Matters.Cloud", said Donna Flanagan, Customer Experience Manager at Matters.Cloud.
The newly announced integration allows both new and existing customers of Matters.Cloud to take advantage of the benefits of the Zylpha Bundling platform:
● Ready in minutes, the super-fast installation process gets you up and running without the hassle.
● Create bundles from files stored via Matters.Cloud folders in Dropbox or Google Drive.
● Convert all common file types without having to leave the software. New features include adding non-common files too.
● Build your bundle in the way you need it with our comprehensive inbuilt flexibility functions.
"At Zylpha, we are committed to helping law firms and legal teams of all sizes to work as efficiently as possible, so we're delighted to be working with Matters.Cloud. It's an exciting partnership that we hope will help many legal professionals run their businesses better", said Zylpha's CEO Tim Long.
With a pricing model of just £45 (plus VAT) per bundle and no hidden costs its straightforward for firms of any size to get started with the platform.
Further details regarding the integration are available at the following link: https://www.zylpha.com/matters-cloud/