Matters.Cloud announces partnership with FreeAgent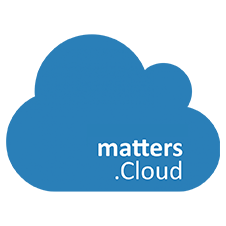 Matters.Cloud, a provider of cloud based practice management software to the legal industry, today announced a new integration partnership with FreeAgent to provide small and mid size law firms with cloud based accounting and matter management.
Matters.Cloud enables legal professionals to track time and expenses, manage clients and matters, raise invoices, develop opportunities and keep up to date with tasks all within a single cloud based platform.
The newly announced integration allows existing customers of FreeAgent to take advantage of the benefits of Matters.Cloud including:
Providing insight, whether they are a single lawyer or operating as part of a larger firm.
Bringing together key information related to clients, contacts and matters.
Helping to break down matters into key phases and tasks.
Enter time and expenses in line with legal industry standards.
Simplifying processes like raising invoices, capturing payments and managing client funds.
Freeing up time to focus on winning new opportunities.
Providing access both in the office and on the go, via our mobile experience.
Details of clients, matters, invoices, credit notes, receipts and write offs will automatically synchronise with FreeAgent's online accounting software.
This approach allows small and mid sized law firms to take advantage of FreeAgent's cloud based accounting capabilities including integration with online banking platforms, payroll, VAT and corporation tax.
"FreeAgent is great for small to mid sized law firms, simplifying the accounting process by providing access to an award winning cloud based solution", said Donna Flanagan, Customer Experience Manager at Matters.Cloud.
"At FreeAgent, we're committed to helping people manage their finances as easily and efficiently as possible, so we're delighted to be working with matters.Cloud. It's an exciting partnership that we hope will help many legal professionals run their businesses better, while also enabling us to expand our presence in the industry", said FreeAgent's Founder/CEO Ed Molyneux.
Existing users of FreeAgent will also be able to take advantage of special terms, getting access to matters.Cloud with 50% off for six months after connecting their account. New customers to FreeAgent will receive the same discount for both platforms.
Further details regarding the integration are available at the following link: