Matters.Cloud announces integration with Google Drive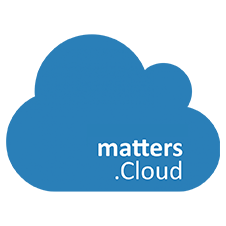 Matters.Cloud, a provider of cloud based practice management software to the legal industry, today announced a new integration with Google Drive to provide small and mid size law firms with cloud based document storage and matter management.
Matters.Cloud enables legal professionals to track time and expenses, manage clients and matters, raise invoices, develop opportunities and keep up to date with tasks all within a single cloud based platform.
The newly announced integration allows both new and existing customers of Matters.Cloud to take advantage of the benefits of Google Drive including:
Creating new folders automatically in Google Drive for each matter or opportunity
Enabling you to save documents from familiar applications like G Suite or access files securely via Google Drive mobile app.
Drive integrates seamlessly with Docs, Sheets, and Slides, cloud-native apps that enable your team to collaborate effectively in real time.
Edit and store over 100 file types, including Microsoft Office, PDFs, images, and more.
"Integration with Google Drive means you never have to worry about finding a document, everything is in Drive and you can access it from anywhere", said Donna Flanagan, Customer Experience Manager at Matters.Cloud.
Further details regarding the integration are available at the following link: https://www.matters.cloud/integrations/drive/