Manchester businessman, Martyn Maund, launches two ABSs in three years with support from Quill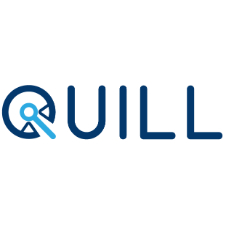 Situated in city centre Manchester between statues of Fryderyk Chopin and Abraham Lincoln, appropriately representing creative genius and economic freedom, there's a law firm with a different DNA than most. Two law firms in fact.
Acorn Law Northwest Solicitors and Elizabeth Hassall Family Law are the brainchild of entrepreneur, Martyn Maund. As the offices are housed in Centurion House on Deansgate, opposite Manchester's most prestigious High Street and independent clothes stores, they're also the best dressed law firms in the region.
Both companies are Alternative Business Structures (ABSs). The concept of an ABS isn't a new one, introduced as it was in the Legal Services Act 2007 with the first licence applications accepted from 2012. However, for such a traditional industry, ABSs, with their non-lawyer managers and owners, are still very much a minority. The notion of two ABSs, then, is revolutionary.
"Unlike most owners of legal practices, I'm not a solicitor", explains Martyn. "In my opinion, introducing lateral thinking into the profession can only be a good thing. I'm a businessman so, once the technical legal excellence of our solicitors is confirmed, I'm interested in the commercial aspects of the business which is about being client focused and attentive to profitability."
By moving away from the traditional all-partner model and bringing in fresh values from the business world, Martyn has established two growing niche family law ABSs within just a 3-year timeframe. Martyn partly attributes his success to strong relationships.
"Small companies are built upon solid relationships", continues Martyn. "Be it with clients and staff or between employees and suppliers. We select our professional partners prudently because it's vital that we work closely together, none more so than our legal software and outsourced service provider.
At the time of start-up, Martyn sourced a company for his entire software and outsourcing requirements. His exacting checklist included legal accounts, practice management and document management software, and outsourced cashiering support. It's the latter which largely dominated the procurement procedure.
"As any law firm is well aware, the SRA is keen on correct financial management", adds Martyn. "Because of our size, I could only have employed one cashier which would have meant the commonplace issues every employer has with their employees, specifically time off work for sickness, holidays and training without a second person for back-up. I decided instead to outsource for SRA Accounts Rules expertise and non-stop cover."
The company appointed by Martyn for this purpose was Manchester-headquartered Quill Pinpoint.
"This full-scope software and service portfolio is exclusive to Quill", comments Martyn. "With one main supplier, things are simple. There's one primary point of contact, whatever the nature of my call."
Applauding Quill's legal accounts outsourcing service, Pinpoint, and its cost-effective pricing structure, Martyn clarifies: "Pinpoint cashiers know the Rules inside out, and are able to apply them on a theoretical and practical level. Our nominated cashier, Rob, is an accountancy guru and a great ambassador for Quill. Our fee pays for an allocation of Rob's time. In the process of outsourcing, I've saved 60% on my overheads because the cost to outsource is measurably lower. 24/7 I can see an overview of stats – for example invoices out, invoices paid, invoices due and aged debt – in real time. The whole service works brilliantly."
In terms of software, Martyn, his fee earners and their secretaries use Quill's Interactive system as a web-accessed facility.
"When I log on each morning, I open Google, Outlook and Interactive", says Martyn. "They're my mission-critical applications. We use Interactive for everything, from document storage right through to time recording. Quill's technical support is second to none. I talk with someone who knows my business and queries are dealt with immediately. There's no chitty-based system and annoying delays waiting for call backs, as is often the case with other suppliers."
In his concluding statement, Martyn states: "I absolutely commend Quill. With Interactive and its add-on modules, they cater for all our software needs and, even if my companies tripled in size, I'd continue as a Pinpoint client and still wouldn't employ in-house cashiers. I've no doubt that using Quill has played its part in my triumphs to date and will carry on doing so going forwards. Together, we are stronger."