Making the most of your money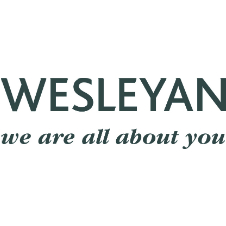 The information contained in this article does not constitute financial advice.
How to make your finances work as hard as you do
Working in a high-pressure environment like law can mean financial planning falls to the bottom of the list of priorities. Wesleyan, advises on how to make your money work as hard as you do.
Get a plan in place
You know that savings are important and perhaps you have a figure in mind that you'd like to have in retirement or to achieve a particular lifestyle goal.
Approach the planning process by considering if your saving aims are short or long-term. If you're saving for the short-term, planning a luxury holiday or buying a new car, for example, you'll want to have your money somewhere easily accessible such as in a cash ISA.
If you're saving for a longer-term goal, saving for university fees or to help you through retirement, you could consider investing in the stock market.
Understand investment risk
Before you start investing, it's a good idea to consider your risk profile. This is the amount of risk you're willing to take with your money and your capacity to deal with any losses. For example, if you lose some or all the money you invest, what effect would this have on your standard of living?
Every investment has some risks. Putting money in the bank means you're extremely unlikely to experience a fall in your investment. However, you could find that the buying power of your money reduces over time due to the impact of inflation. Putting your money in higher risk investments, such as shares and property, could potentially lead to higher returns over a longer period but you need to be aware of the risks involved.
Choose the right investment
Once you understand your level of risk start to look at your investment options. Do you want to stay safe in cash or go high risk or are you somewhere in between? The most common types of investments are cash, fixed interest, stocks and shares, and property.
Cash: We'd suggest that you should have at least a rainy-day cash fund that is easily available for any unexpected expenditure, such as a new boiler.
Fixed interest securities: Fixed interest securities are a way for companies or governments to raise money by borrowing money from investors. Securities issued by the UK Government are also called gilts, while securities issued by companies are known as corporate bonds. They are generally considered to be a lower risk asset than shares.
Shares: There are different ways to invest in the stock markets, from buying shares in individual companies through to investing in funds, where your money is pooled with other investors and spread across a variety of different investments, which aims to spread risk. If you want access to shares but don't feel your nerves can cope with the ups and downs of the markets, you could consider, as one option, a with-profits fund. With profits, funds are managed by insurance companies and they aim to smooth out the ups and downs of the market and to offer some protection in times of market volatility.
Property: Bricks and mortar have been a popular form of investment although they offer no guaranteed returns.
Investing in property can provide a regular income stream from rents but it's a lengthier process if you want to cash out.
Spread your Risk
Consider putting your money in a range of assets so that you won't be dependent on any one type. If there are fluctuations in the stock market and your shares don't perform as you'd hoped, you've still got funds invested in a cash ISA or property for example that may give you better returns. Many funds will also spread investments across different asset classes to diversify risk.
Review Regularly
Once you have your savings plan in place make sure you review it at least once a year. Not only will this help you to ensure your cash accounts are offering competitive interest rates, but you can also review any underperforming funds.
If you're not sure where, to begin with, your savings plan or want to better understand the options open to you based on your risk level, talk to a financial adviser who specialises in working with lawyers. They'll be able to work through your plan with you, ensure it stays on track and that your money is working as hard as you are.
Please remember the value of investments and any income can go down as well as up and you may get back less than you invest.