Legal Workflow welcomes Chas Drane to the team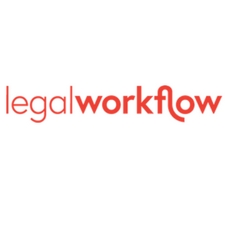 Legal Workflow is delighted to welcome on board Chas Drane who has recently joined Legal Workflow as Legal Knowledge Engineer.
Chas is a first-class honours graduate in Business and Systems Management. He has a broad background in retail, customer service and IT service delivery.
His previous employment includes a seven year spell with IBM as a Service Management/Batch Operations Analyst.
Chas joins the rest of the Team at Legal Workflow at our offices in Chichester, West Sussex.
Legal Workflow
Legal Workflow is a pioneering IT consultancy and creator of innovative products and services for the legal profession in the UK. Utilising automation and artificial intelligence, Legal Workflow is expert in developing and customising online legal services and workflows for legal case management and practice management systems. We specialise in writing integrations with third party applications, client portals and databases.
Martin Langan, Founder and CEO, says
"We are delighted to welcome Chas to Legal Workflow. As we further develop our business, he will be a tremendous asset in helping us to build and develop exciting services for our clients."
Chas says
"I'm so pleased to join the team at Legal Workflow and very much looking forward to working with Legal Workflow clients in 2020 and beyond."
For more about Legal Workflow, visit our website: www.legalworkflow.com