Legal Workflow signs as a distributor of New Wave Workspace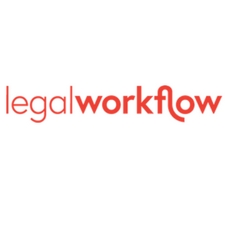 New Wave Workspace, a platform that allows companies to transition to The New Normal. New Wave Workspace, which enables on social distancing, intelligent scheduling, cleaning on-demand, contact tracing and analytics, are pleased to announce that Legal Workflow has agreed to distribute New Wave Workspace in the United Kingdom and globally to the legal market.
Founded in 2007 by solicitor and Managing Director Martin Langan, Legal Workflow provides lawtech consultancy and products for law firms. Martin has been qualified over 35 years and has owned and managed law firms. Commercial Director Paul Clyde is former MD of OYEZ Legal Forms and currently operates also as Sales Director of innovative forms company FormEvo, a company with whom Legal Workflow has close associations. This deep domain knowledge of the legal market, the challenges that law firms face in the new and almost certainly changing normal makes Legal Workflow an ideal partner for us in the legal vertical.
Commenting on the agreement, Martin Langan, said "New Wave Workspace was already a brilliant concept and its New Normal transition has elevated it beyond compare. Nica is an original thinker and passionate about product and service delivery of the highest quality. I am delighted to work with him on this fantastic product and I look forward to helping law firms adapt to the New Normal as we emerge into a world where safe office space management is going to be more challenging than ever.
New Wave Apps Director Nica Faustino commented "I have known Martin for over a decade and always had the most respect for him personally and as a professional. Martin's knowledge of the legal market, players, and his ability to think out of the box has always impressed me in our meetings and conversations. Having the opportunity to work side-by-side with Martin and his team at Legal Workflow to bring New Wave Workspace to the Legal market is a lifetime opportunity that I wouldn't miss for anything in the world. Look forward to our joint success and helping as many law firms to get back to work safely with New Wave Workspace. The New Normal."