Legal Workflow delighted to welcome Paul Clyde as commercial director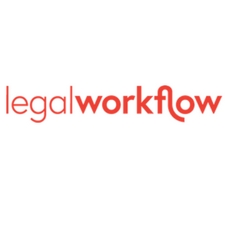 Legal Workflow is delighted to welcome on board Paul Clyde who has joined Legal Workflow as Commercial Director.
Paul has experience of highly complex business services:
from roles as Sales Director and, more recently, Managing Director at Oyez Professional Services

from previous Legal Sector roles at Advanced Legal, Croner and Lexis Nexis.
Legal Workflow
Legal Workflow is a pioneering IT consultancy and creator of innovative products and services for the legal profession in the UK. Utilising automation and artificial intelligence, Legal Workflow is expert in developing and customising online legal services and workflows for legal case management and practice management systems. We specialise in writing integrations with third party applications, client portals and databases.
Martin Langan, Founder and CEO, says
"We are delighted to welcome Paul to Legal Workflow. As we further develop our business, he will be a tremendous asset in helping us to understand the challenges faced by law firms today and how we can help overcome them."
Paul says
"I'm very excited to work with Martin and the team at Legal Workflow. The technology that we're bringing to market now – and in the future – will enable more law firms to embrace digitalisation and enjoy the benefits it brings."
For more about Legal Workflow, visit our website: www.legalworkflow.com.