Josie Robinson urges sole practitioner start-ups to choose Quill's outsourced support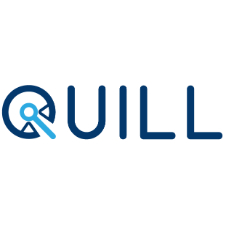 When she decided to go it alone, Josie Robinson changed from independent consultant solicitor to sole practitioner of a niche specialist medical negligence and sports injury claims practice.
As expected, a lengthy SRA application was involved at formation stage. During this process, Josie was required to provide a detailed business plan. She quickly realised the impossibility of handling all business functions and managing her firm's IT infrastructure as well as being the solitary fee earner.
Demonstration of SRA Accounts Rules and SRA Handbook compliance was another part of the application. These extra responsibilities would place even more onus on Josie, who'd also have to perform the compliance officer roles.
The options were clear – recruit and operate in-house functions, hardware and software or outsource. After calculating the total costs of recruitment advertising, ongoing salaries, technical equipment and software licences, Josie chose outsourcing and subsequently researched the marketplace for reputable outsourcing providers.
Josie explains: "Preparing and submitting the application to the SRA is quite a task. But rightly so, just consider the ubiquitous risks to practices and their end clients. The SRA has a duty, as industry regulator, to ensure legal professionals are guarding themselves against risks as best they can.
"I wanted to show the SRA how I planned to use outsourced support for cashiering and IT. Even better if both roles were performed by the same company. That's why I chose Quill Pinpoint. Most companies offer outsourced legal accounts but no practice management software, or vice versa, but Quill does it all for an affordable monthly sum. It's the most cost-effective and hassle-free solution by far. Because Quill is well known for its legal industry expertise, it assisted my application by satisfying the SRA of my best practice and financial management intentions".
Once her application had been accepted by the SRA, it was important for Josie to get her law firm open for business as quickly as possible, which was further reason for selecting Quill as her software provider and one of her outsourcing partners.
"The beauty of Quill's hosted Interactive system and Pinpoint cashiering service is that it can be switched on overnight with no fuss", continues Josie. "My timescales were short. As soon as I received notification that my application was successful, I went live.
"Interestingly, I use other outsourcing services for secretarial functions. It really helps that these remote workers can access Interactive from their various locations to generate documents and record time against the same set of matter files. Although I'm the only office-based person at my practice, we work like a united team".
A key criteria of Josie's market research was easy-to-use software. Her familiarity with certain aspects of Interactive, and the system's logical usability, reinforced her selection of Quill.
"I've used Interactive before, but by no means extensively, so effectively I was like a new user", adds Josie. "I'm not an IT whizz and, as a sole practitioner, haven't got time to spend hours reading through user manuals. That's why Interactive is perfect. It's very user friendly and, with minimal training, I've just learnt as I've gone along".
Offering advice to legal start-ups, Josie concludes: "Establishing a new practice is daunting and challenging but extremely rewarding. To give someone else the benefit of my experience, I'd strongly advise the use of outsourced support, particularly for specialised and strictly regulated areas such as legal accounts.
"Outsourcing saves money and time, which are scarce in the early stages of setting up alone. It's helped me to keep my overheads and stress levels down.
"Of equal importance is the knowledge that friendly back-up is always available from Quill, whether it's to go through my accounts or answer IT queries, which makes a huge difference when I'm working on my own. Everyone at Quill has been, and continues to be, fantastic.
"As far as I'm concerned, outsourcing is the way forward. Acknowledge that you can't do everything yourself with limited funds, and enlist outsourcing assistance instead".