Investment strategy of the year award 2018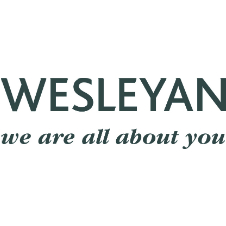 Following on from its win as Active Manager of the Year at the Insurance Asset Management Awards 2017, Wesleyan scooped the Investment Strategy of the Year Award for 2018.
Getting the investment strategy right is one of the biggest challenges an insurance company has to overcome, particularly given the current economic environment. This award recognises the insurance company that has implemented an investment strategy that sets the standards for the industry to follow. Wesleyan excelled in these fields.
Wesleyan's Investments department is a well-established fund management team consisting of fund managers supported by investment analysts who cover specific market sectors. The firm's core 'buy and hold' strategy aligns with this objective and runs concurrently with a contra-cyclical approach, identifying out-of-favour stocks with long-term potential.
On days when markets are down, the firm is likely to be buyers of equities rather than sellers. If a company issues a profit warning, the share price may overreact, so Wesleyan assesses the reasons behind the fall, and if its team believes that long-term fundamentals are still supportive and the shares show value, it looks to buy. This leads it to become a liquidity provider typically allowing it to acquire shares without having to worry about market impact.
Having a long-term strategic view means that the firm's funds are well-positioned for potential market volatility such as political instability in the UK, particularly important given ongoing Brexit negotiations, and overseas. This means that Wesleyan can overcome many of the challenges faced by those who aim to achieve quick returns.
It is also a key element of Wesleyan's strategy that it maintains low portfolio turnover by industry standards. When combined with low market impact, it is able to keep direct and indirect trading transaction costs low for customers, with direct equity funds experiencing beneficial slippage. To further reduce the volatility of returns for customers, risk is managed through diversification both across and within asset classes.
The strategy works. Over the past 10 years, circa 80 per cent of the investment funds it manages have been in the top quartile. The firm's Investments department manages a range of funds that have a collective current value of more than £7bn.
Furthermore, according to the last published whole-of-market report, produced by an independent third party, Wesleyan's With Profits Fund was ranked as the top performer over last decade. The judges were particularly impressed with the firm's clear approach and the people values within the company. Congratulations on an outstanding win for a firm which is a market leader.
DISCLAIMER: Past performance of investments is not an indication of future performance and the value of any investments can go down as well as up, meaning you could get back less than you put in.