ILFM obtains CIMA exemption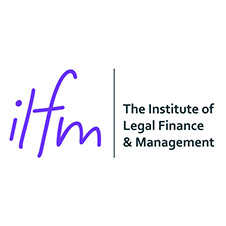 The ILFM is delighted to announce that full Associate ILFM members who have successfully completed the Diploma, Associate Accounting, Financial Management and Legal Practice Management courses, are eligible for exemptions from the CIMA Certificate in Business Accounting. This equates to five exemptions and allows eligible members to passport immediately to the CIMA Professional Qualification.
Whilst the ILFM is the only professional body that offers a clearly defined career path for those in the specialised field of legal finance and practice management, we also recognise that members may wish to further progress their professional development by also undertaking further study with other accounting bodies, with CIMA (Chartered Institute of Management Accountants) being a popular choice.
ILFM and CIMA
With risk management, compliance and financial governance now more critical than ever before for legal businesses, this opportunity to obtain qualifications for both ILFM and CIMA provides fantastic opportunity for those seeking a strategic level career in legal finance and management.
CIMA Certificate in Business Accounting modules for which exemptions apply are:
C01 Fundamentals of Management Accounting
C02 Fundamentals of Financial Accounting
C03 Fundamentals of Business Mathematics
C04 Fundamentals of Business Economics
C05 Fundamentals of Ethics, Corporate Governance and Business Law
Further details on the ILFM route to CIMA can be found at www.cimaglobal/ilfm
The ILFM are also currently working with other accountancy bodies to obtain accreditation for exemptions in relation to their professional qualifications.