ILFM obtains ACCA exemption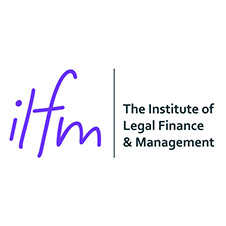 The ILFM are delighted to announce that we have been busy working with ACCA to achieve exemptions from two of the ACCA examination papers for ILFM students who are starting on the ILFM qualifications route, with the first examination eligible being the Diploma exam in April 2014.
This follows the announcement earlier in 2014 where we successfully gained exemptions from the CIMA Certificate in Business Accounting modules for ILFM members who had successfully completed the Diploma and Full Associate levels.
The exemptions allow those who are eligible to passport the relevant papers enabling them to complete the qualification quicker, a great benefit for those wishing to continue on to the ACCA route.
ILFM members who gain the Diploma, Associate Accounting and Financial Management qualifications between January 2014 through to December 2018 will be eligible for the following exemptions:
ACCA qualifications and ILFM qualification eligible for exemption
F2 - Management accounting: requires the ILFM accounting and financial management to be completed between January 2014 to December 2018
ACCA Qualifications and ILFM qualification eligible for exemption
F3 - Financial Accounting: requires the ILFM Diploma, accounting and financial management to be completed between the period of January 2014 to December 2018
As part of the accreditation process the ILFM syllabus has been mapped to the ACCA syllabus to ensure there is approximately 80% comparable syllabus coverage and comparable examination methods.
ILFM and ACCA
Whilst the ILFM offers a clearly defined professional career path for those wishing to gain qualifications in legal finance and practice management, we also recognise that members may wish to continue their education by gaining further qualifications with other accounting bodies.
With risk management, compliance and financial governance becoming essential disciplines for legal businesses, this opportunity to hold qualifications for both ILFM and ACCA is an excellent prospect for those seeking a career in legal finance and management.
Further information
Further information about the ACCA qualifications and the syllabus can be found at ACCA's website: www.accaglobal.com
The ILFM are also currently working with other accountancy bodies to obtain accreditation for exemptions in relation to their professional qualifications.