Iken and Quill Pinpoint announce exclusive partnership providing fully integrated, SRA-compliant accounts and case management software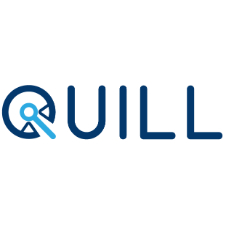 Today, Iken and Quill Pinpoint announce their newly formed partnership offering integration between their two software environments – case management and legal accounting respectively. The single-interface system will streamline the processes involved in managing matters and accounts for local authorities; the latter now having to comply with the SRA Accounts Rules as an essential regulatory requirement of handling client monies.
With the joint Iken-Quill package, clients can handle cases from inception right through to billing, all within one intuitive system.
The news comes amidst a rising number of councils forming shared service agreements – be it with other councils or public sector bodies such as fire and policing teams – and applying for ABS status.
The direct application programming interface (API) connection between Iken and Quill, the result of a coordinated development initiative, allows users to seamlessly use the two products in harmony, without switching screens, windows or folders. Consequently, users can save a significant amount of time, operate as more commercial businesses and comply with industry guidelines.
With greater volumes of local authority legal teams looking towards ABS models, the unique Iken-Quill partnership offers a bespoke solution to SRA-regulated public sector lawyers who need to combine traditional ways of working – via Iken – with money handling stipulations – via Quill – by accessing advanced accounts software or utilising fully outsourced cashiering options.
Andrew Chester, Founder and CEO at Iken, comments: "We're delighted to launch our partnership with Quill because it's a major step forwards in giving an improved level of service to our valued clients. As the pressure to generate external income grows within local authorities, we're seeing more Iken users migrate to ABS models and we're pleased to be able to support them on this journey with an extended range of software and outsourcing service solutions."
Julian Bryan, Managing Director at Quill, states: "Local authorities are under severe financial strain. They've got lower budgets and a heavier workload. Under these tough conditions, they're struggling to make the books balance. ABS status allows them to take on an extended and varied client base while simultaneously introducing productivity efficiencies but, as SRA-regulated entities, it presents new challenges in the form of the complicated SRA Accounts Rules. By joining forces with Iken, we're helping councils to make the shift to ABS structure more easily then ensuring they comply thereafter."