Founder of DX returns to Liverpool to open new Exchange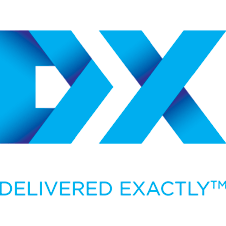 With a 36 year history in Liverpool, Pauline Lyle-Smith, founder of DX was delighted to officially open the new flagship Liverpool Exchange last week. As a lawyer qualified in the UK, Australia and the US, Pauline was aware of the need to quickly and securely transfer documents which was her key motivation in setting up the Document Exchange back in 1982.
The new Exchange is a significant upgrade to a more prestigious and prominent location on Castle Street, close to the Courts and Town Hall, providing a convenient and professional place for DX members to exchange their legal documents.
The Liverpool Exchange forms part of the Document Exchange network connecting 25,000 members nationwide.
Pauline was joined by Nick Cullen, Managing Director of DX, along with Liverpool members including representatives from the Law Society, Liverpool City Council, Legal Aid Agency as well as various law firms and barristers' chambers.
Nick Cullen, Managing Director at DX comments:
"DX is building upon the legacy created by Pauline. Our members rely upon the security and reliability of the DX Exchange service. The recent investments in Liverpool and Birmingham Exchanges are just the beginning of a program of upgrades to the estate. With around 4,000 Exchanges nationally we are looking to roll out improvements to the conditions at many of our city Exchanges, as well as reviewing the housekeeping across the estate. We have further exciting plans for service enhancements which we will be announcing throughout 2018."
DX Document Exchange is a private business-to-business network that delivers a fast, trusted and secure delivery service. Established in 1975, the Document Exchange quickly became the preferred document delivery service for the legal sector and is now widely used by the public sector and professional services companies.