Firms are modernizing with innovative digital technologies to stay competitive, says SeeUnity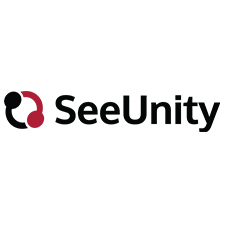 The legal field, whether fairly or unfairly, has a stereotype of being a "conservative" profession. Legal professionals can be slow in adopting new digital technologies in their practice.
While there can be good reasons for this, the fact remains that legal professionals, regardless of their specialty, must seriously consider taking advantage of digital technologies to stay competitive. These digital technologies include cloud-based services, artificial intelligence, and blockchain technology, but there are countless others.
Ultimately, law firms and legal professionals cannot ignore this transformational change—even if they are wary about the potential ramifications within legal practice. In other words, they must plan for a future where the use of digital technologies within the legal industry is unavoidable.
Some legal professionals and law firms have already started to take advantage of these transformational digital technologies. To do so, they have started migrating their content to more efficient systems and prioritizing secure integration of their key business applications to tie it all together. Both of these tasks are an inevitable component of any digital transformation strategy. While it is an investment, taking these critical steps now can help you and your firm remain competitive in our increasingly digital world.
Embracing Change and Reaping the Rewards
Although digital transformation has become a high priority for many industries, not just legal, it can be a daunting undertaking. In this March 2019 article,"Seven capabilities central to digital transformation," Deloitte offers a detailed guide explaining the key elements supporting an organization's journey to digital maturity. The top two 'foundational' elements are: flexible, secure infrastructure and data mastery.
According to the Deloitte article:
Flexible, secure infrastructure is implementing technology infrastructure that balances security and privacy needs with the ability to flex capacity according to business demand.
Many firms are currently using a patchwork of email systems, on-premise, and cloud-based technologies to manage their day-to-day work. While it may have seemed appropriate at the time, all of these disparate systems lead to redundancies, create security vulnerabilities, and waste time. Moving to a modern document management system (DMS), however, will allow you and your team to better manage documents, communicate with clients, collaborate with those clients and other partners, and complete the day-to-day work of any law firm—all in a secure manner.
Making the decision to move your DMS content to a more efficient system is a good first step towards taking advantage of modern technology. Migration projects can be quite an undertaking, but with experienced vendors and proper planning the benefits are well worth the effort and investment.
Data mastery, according to the Deloitte article, is aggregating, activating, and monetizing siloed, underutilized data by embedding it into products, services, and operations to increase efficiency, revenue growth, and customer engagement.
Boiled down, this element incorporates analytics, insights, and relevant information from all levels of the organization to fuel more effective decisions and discover new business opportunities. IT plays a big role here by, for example, integrating a firm's vital business applications into one secure IT ecosystem to enable internal and external collaboration, simplified workflows, and tighter information governance.
For firms wishing to remain competitive, updating to a modern DMS and securely integrating your other systems can lead to increased employee engagement, increased productivity, improved control over IG, and fewer security incidents. Both large and small firms can not only leverage these benefits today, but can nicely prepare themselves for an increasingly digital world.