Firm benefits from instant information on business performance with Informance's QlikView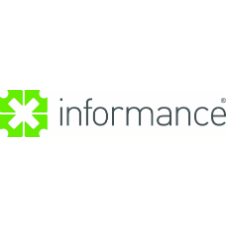 Barlow Robbins, one of the largest law firms in the UK's south east region is using Qlik to monitor its performance and accelerate its reporting processes. Qlik provides the firm with instant access to data on clients, staff and business trends and enables its lawyers to monitor their performance against targets daily.
After the firm reviewed the BI marketplace, it chose Informance to build a Qlik proof-of-concept on-site that would verify that Qlik could give the firm the information it needed from its practice management system. Jonathan Street, ICT Project Manager for Barlow Robbins says: "When we saw QlikView it blew all the other reporting tools we'd seen out of the water. QlikView is incredibly powerful, yet the user interface is intuitive and simple to use, and it is much more sophisticated than any of the other reporting engines we'd seen".
One of the major advantages QlikView has given Barlow Robbins is the ability for its partners and managers to slice and dice data in any way they like and see a detailed analysis of clients by any criteria. This means they have a complete 'client view' with an extensive breakdown on how they are performing. They can also see trends on how the lawyer dashboard is being used, for example, an increase in its use when lawyers are preparing for their monthly targets.
Jonathan says: "QlikView is incredibility quick and the time to delivery is phenomenal. Once you have the data set up you can slice and dice it pretty much any way you like which has made our reporting a lot more efficient with information available instantly."