DX upgrades its Liverpool Exchange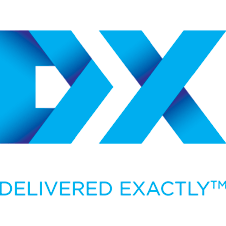 DX, a leading independent mail, parcels and logistics end-to-end network operator in the UK and Ireland, will be officially opening its new Liverpool Exchange premises on Wednesday 14th March 2018, at 21 Castle Street, Liverpool, L2 4SX. The new Exchange is a significant upgrade to a more prestigious and prominent location which will help DX better meet the needs of its members.
The Liverpool Exchange forms part of the Document Exchange network connecting 25,000 member boxes nationwide. For more information on the event please visit the following website: https://www.dxdelivery.com/sites/liverpool-exchange-opening/
Nick Cullen, Managing Director at DX comments:
"The legal industry is one built on a 400-year legacy of confidentiality, and as the leading mail and delivery service provider to the legal industry, it's up to us to provide the best possible service. We have carefully chosen a main street as the location for the new Exchange in Liverpool to make it more accessible for our members.
"DX Exchange is designed to fit around the busy working lives of our members and help them to connect with our network of 25,000 member boxes. Anyone who wants to find out more about DX and our Document Exchange should come to the Liverpool Exchange on Wednesday at 11am and say hello. We'd love to see you."
DX Document Exchange is a private business-to-business network that delivers a fast, trusted and secure delivery service. Established in 1975, the Document Exchange quickly became the preferred document delivery service for the legal sector and is now widely used by the public sector and professional services companies.