Clio powers Ireland's leading boutique IP and data-protection firm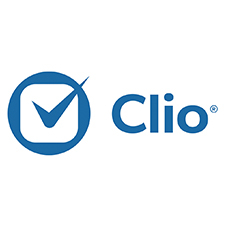 Clio, the world's leading cloud-based practice management solution for law firms, provided details of one of their pioneering Irish firms which uses Clio to help clients protect their intellectual property and to provide data protection advice to some of the world's biggest companies.
With the EU's General Data Protection Regulation (GDPR) due to come into force in 2018, companies are scrambling to be compliant. And with Ireland host to the European head offices of most of the world's largest technology companies, many have turned to Kate Colleary of Colleary & Co for counsel.
Kate has over twenty years experience in some of Ireland's largest firms but decided to open a new practice in 2015 in order to provide a more specialised, boutique service with the help of Clio. Her story is available as a free download launched today by Clio.
Derek Fitzpatrick, General Manager for Clio EMEA, added: "Clio is perfect for firms like Colleary & Co, allowing specialised practitioners to manage all aspects of their firm and then scale up quickly when adding new employees. We're delighted Kate has chosen to share her story with us."
Kate said that "As Colleary & Co grows, Clio grows with it, seamlessly. As a specialist practice, we are always looking to hire the best lawyers in our areas of expertise – IP, data protection and litigation. Now, not even two years after opening our doors, we are proud to welcome some of Ireland's most experienced lawyers in this area as consultants to the firm. We are constantly growing and evolving – and Clio helps us to continue do that with minimum fuss."