Clio announces plans to provide free support to a further ten universities and pro bono clinics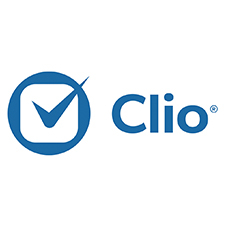 Clio, the leader in cloud-based legal practice management software, has announced plans to extend free access to its Clio Academic Access Program as part of its investment in the future of law and the provision of vital pro bono services. Clio already provides complimentary practice management software to 19 British universities and pro bono clinics and is aiming to add a further ten over the next 12 months. At the heart of these partnerships is Clio's belief in practical learning, innovation, and access to justice.
With over 150,000 users worldwide, Clio provides legal professionals with software for everything they need to run their firm, from intake to invoice, and everything in between. The Clio Academic Access Program connects the theory of studying law with practice, providing fully functional Clio accounts to students and educators – for both training and the real-life client account management required for their pro bono clinics.
With free access for as many people as needed, the Clio Academic Access Program, includes features such as legal accounting, document management, client collaboration, time and billing, case and contact management, and reporting. It also has all the hallmarks of the market-leading software for law firms, including bank-grade security and accessibility from any device, anywhere. The technology Clio provides not only reflects but also anticipates the evolution of law, preparing its student users with the training and skills that will enable them to flourish when they begin their legal careers.
Derek Fitzpatrick, EMEA General Manager, Clio, said: "We are delighted to further expand our investment in universities and pro bono clinics in the UK. Every legal career begins with a significant period of theoretical study and we're pleased to extend a helping hand to the next generation of British lawyers by supporting that theory with practice. The UK boasts one of the finest legal systems in the world, and is well recognised as a leading place for young lawyers to train. Aligned to that are the pro bono clinics the universities work alongside and their invaluable work makes a huge difference in their communities."
Sunderland Student Law Clinic, an existing Clio Academic Access Program user, states: "Clio has become an integral part of the learning experience here at the Sunderland Student Law Clinic. It is both accessible and comprehensive and our students have found it very easy to use this software as a platform for their practical studies. Thanks to Clio we have been able to provide our students with genuine experience using case management software which has better prepared them for a career in the legal industry."