Carolyn Mumby from Eledecks discusses: employment teams, 'you're going to need a bigger boat!'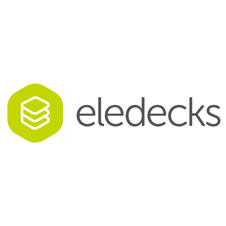 The good news is that organisations across the UK are spending multi-millions outsourcing EL and HR functions to compliance service providers, and the firms picking up the business are experiencing rapid growth as a result. The even better news is that this market is set for client driven disruption and exciting times ahead for ambitious, client focused teams.
Regulatory consulting is already a bigger market in the UK than HR software, and it's growing at a rate however, employment teams wanting to compete with the dominant players (you know who I mean) will need to bolster their expertise and consulting talents with some serious client facing tech systems, that can deliver quantifiable value add for the client struggling to keep pace with digital transformation.
According to analysts, the richest seam of consulting business is commissioned by those businesses with 200 to 500 employees but these clients attract some of your most powerful competitors so you may need a bigger boat! In other words, it could be time to ramp up your tech stack.
Chances are heads of department will need to re-evaluate how the team engages online with clients; it is after all the age of digital transformation and one way document downloads are no longer cutting it. HR managers are increasingly reporting to GRC/IHLs on HR compliance matters, and even if they still report to the HRD or any other member of the C Suite, it will come down to decision makers preferring teams with the tech systems required for efficient compliance management.
Employment Law Departments throughout the UK have steadily realised that to win new contracts and renew old ones, they need to differentiate their offering, not with statements about service quality (that's assumed) or discounted helplines (a race to the bottom), but with innovative, integrated solutions that make their clients lives easier and get them reaching for the online subscription page (by the way 'cheque books' went out with the pre-digital era). If a good employment team with a virtual online EL compliance system goes head to head with an excellent employment team who lacks a tech system, it's usually game over for the latter.
As an employment lawyer myself, it feels like the best time to be in the EL/HR regulatory compliance business. The winning teams will take advantage of disruptive factors affecting the profession, business and society as a whole. Success depends on knowing how to harness the energy created by this perfect storm and focusing it on value add for clients at the business end because they hand out the prizes.
P.S. if you think you may need a bigger boat, please contact me, Carolyn Mumby or our friendly Portal Team: support@eledecks.com.