Brethertons named as top choice in the UK's private rented sector for legal services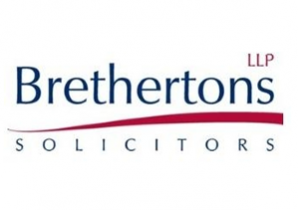 The firm fought off tough competition to be shortlisted, and was announced as the winner of the 'Legal Services Award' at the inaugural Private Rented Sector Awards 2017 held in London on 20 April. The judges singled out the glowing testimonials from Brethertons' customers as part of the reason for its success.
With the recent boom in this exciting and ever expanding industry, the awards celebrate the professional excellence and achievements in the UK's Private Rented Sector and the newly emerging Build to Rent Sector. The Legal Services Award focussed on the comprehensive legal support that Brethertons offers landlords and agents in every aspect of their operations; from the corporate matters in the day-to-day running of their business, through commercial property transactions, debt recovery and employment relations, to the more specialised leasehold and landlord and tenant legislation.
Head of Practice Area for Dispute Resolution, Fiona Hewitt said: "Brethertons is forming a formidable reputation in the Private Rented Sector, an increasingly complex area of law. With the emerging markets and the raft of changes in legislation together with the ever-increasing requirements and restrictions on landlords in this sector, it is imperative that as part of our service we keep our customers informed and at the forefront of understanding these changes from the outset. Winning these awards and the recognition within the industry they bring is testament to the members of my team - their knowledge, expertise and their outstanding commitment to delivering exceptional customer service."