Alletsons Solicitors becomes 450th firm to sign up to Advanced Legal's practice and case management solution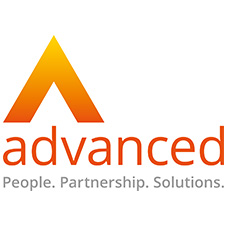 Somerset-based Alletsons Solicitors has selected ALB, the practice and case management solution (PCMS), from Advanced Legal (Advanced) to increase efficiency. The firm is the 450th to implement the solution and will go live in the spring 2016.
Alletsons has more than 30 years' experience offering legal advice on family law, conveyancing, wills and probate, housing, crime and conflict resolution to both private and legal aid clients and pride themselves on providing a high quality personal service.
ALB is a fully integrated PCMS which will help the firm to efficiently manage their clients, cases and documents. The software also offers intuitive workflow capability, reporting and diary management in an on-premise or hosted environment.
The integrated solution offers comprehensive features the firm needed to replace its existing PCMS which was reaching the end of its life. After a thorough market review, ALB was selected as it could offer the efficiencies that Alletsons was looking for alongside a scalable solution which could grow with their needs.
Ben Davies, Co-Director, Alletsons comments: "Engaging with Advanced Legal ensures we are implementing the best solution on the market to meet our business needs. We were looking for a scalable solution that would drive efficiencies right across the firm and ALB meets those requirements perfectly. We are looking forward to working closely with Advanced and enjoying the benefits of ALB."
Doug Hargrove, Managing Director, Advanced Legal comments: "It is wonderful to welcome Alletsons to the ALB family as our 450th customer. ALB is rapidly growing in reputation as the solution of choice for firms who want to drive productivity and effectively manage their practice."