Accesspoint Technologies – Preparing for the second lockdown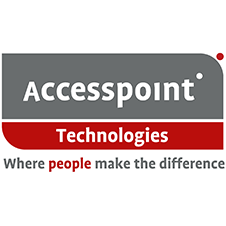 A second lockdown has been announced and all non-essential businesses will be closed for one month - presenting a prime time for hackers. During the first lockdown we experienced an increase in cyber-attacks and data breaches within law firms, which undoubtedly led to major expense caused by complex preventative measures or recovery costs for any damage suffered.
One of our main focuses for this new lockdown is helping your firm stay one step ahead of the very real security dangers from colleagues working at home with some of the many SME law firms still recovering from the impact of the last lockdown. During this period, it will be vital that your firm is equipped with the right tools to keep sensitive data away from the wrong hands as well as ensuring the right knowledge is given to your team to be and stay aware. We urge you to consider whether you are prepared for the next month and the obstacles that could arise – here's our top five ways to keep your firm safe this lockdown.
1) Reduce email correspondence and explore secure online portals - The future of portals will become paramount for keeping all firms safe. Without being able to effectively monitor what is going in and out of every employee's email, your firm is a sitting duck for phishing attacks. Investing in a portal will allow your firm to neutralise the possibility of an attack as it can provide a secure hub for client and solicitor communication and file sharing plus much more.
2) Provide phishing awareness - We often assume that everyone should know the subtle signs of a suspicious email and as a result steer clear from opening it. However, as phishing attacks continue to increase, the subtle signs we once knew have become increasingly clever and more sophisticated making them harder to spot. Specialist phishing attack training and consultancy are available for the whole team to ensure that all employees are not only savvy to the latest vulnerabilities that are exploited by hackers, but also ensures that any new investments aimed at providing greater security are being utilised to their full potential.
3) Carry out frequent testing - At Accesspoint we aim to always apply the highest level of protection to our client platforms. We make use of Ethical Hacking Partners to provide simulated security attacks, which in turn provide us with detailed reports that we can then work on and swiftly fix any issues should any vulnerabilities be identified.
4) Utilise Microsoft Products - Our team of experts are well trained on implementing and maintaining a wide range of Microsoft services and products to protect and modernise the security within your firm. The azure active directory integration facilitates SSO and multifactor authentication to prevent cyber security attacks, it is also a great tool for enabling remote work, as it provides effective collaboration tools such as Microsoft Teams to allow users to securely access cloud apps from home. Additionally, the Azure DNS Service offers a handy hosting service for DNS domains which gives your firm a great sense of security through access to activity logs, role-based access control and more.
5) Explore Device Encryption - Gaining access to lost, stolen, or compromised computers is one of the biggest risks as many employees continue to work remotely. Ensuring your firm's data is safe from the start is crucial to avoiding unnecessary costs and leaks concerning client work. We can provide your team with the latest device encryption and MDM tools to keep confidential data secure as they mitigate unauthorised data access by enhancing file and systems protections.