Webinar: How the right technology can help aid compliance with SRA standards and regulations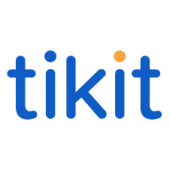 Are you looking to reduce risk and increase efficiency? Are your support staff spending most of their time creating documents from scratch, or copying over previous correspondence? Do you worry about cyber security and data breaches?
Join Tikit on the 7th November as we discuss some of the areas in which risk can be reduced through the use of technology. Firm processes should be regularly reviewed and the updates to the SRA Standards and Regulations due 25th November provide an ideal opportunity to do this. During this webinar we will not analyse the regulation changes in depth, but will highlight areas where technology can help firms, and individuals meet their obligations.