[Webinar] Clio for family law firms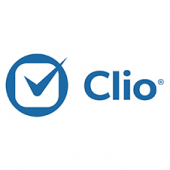 Clio, the world's leading cloud-based legal practice management system, present a free hour long webinar on how lawyers can customise Clio to support their family law practice.
Family practice lawyers juggle a lot of responsibilities. Not only do they act as advocates, litigators, and financial advisors, they also counsel their clients through high-stress and emotionally turbulent times. With so much riding on the outcome of every case, family practice lawyers need to strike a balance between running a business and managing the expectations and requirements of their clients. Clio's family law practice management software facilitates these needs, creates time, and simplifies the flow of a case for lawyers and their clients.
Join Clio's Lawyer in Residence Joshua Lennon, and Jennifer Reynolds, Divorce Lawyer and founder of Fresh Legal, as they explore how Clio helps streamline the practice of family law. In this one-hour webinar you will learn how to:
Customise your Clio account to create a family law specific workflow
Maximise your productivity using using automated actions in Clio
Integrate complimentary family law tools into your Clio account