Preparing your firm for 2019 and beyond: Plymouth half-day seminar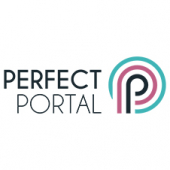 GDPR, Fraud, Price Transparency, Practice Efficiencies – 2018 has generated a number of challenges that law firms need to prepare for. 'Preparing Your Firm for 2019 and Beyond' is a series of free seminars that have been put together for firms interested in how employing best practice strategies can help meet the challenges whilst encouraging growth.
Agenda:
2:00pm - Registration
----
2:15-2.25pm - Intro & welcome - Rob Hailstone (Bold Legal Group)
2.30pm – 2.45pm - Compliance never sleeps
- Brian Rogers, Director of Regulation & Compliance, Riliance Group
Brian will provide a high level overview of some of the key compliance topics which law firms must address on an ongoing basis, namely the GDPR, SRA Transparency Rules, and SRA Codes of Conduct 2019).
2.50pm – 3.10pm - Attaining best practice: Why it's so important
- Craig Taylor, Conveyancing Manager UK, LEAP UK
Conveyancing is considered to be the highest risk area of law and therefore attracts the most scrutiny from regulators, lenders and insurers alike. Operating within a Best Practice Standard ensures that processes are streamlined, risks are reduced and compliance is improved, by overlaying this with regular (independent) auditing, any looming issues are pre-emptively identified and actioned. Futureproof your practice and protect your reputation today.
3.15pm – 3.35pm - Ride the wave of technology and avoid wiping out
- Adam Bullion, GM Marketing, InfoTrack
Law firms face a number of challenges in the coming year, including transparent pricing, data protection and the rate of technological advancements. Keeping track of the pace of change can be difficult. InfoTrack will present an insightful presentation showing how successful businesses have embraced technology that adds value to their business by being disruptive and how the same approach can be adopted by conveyancing firms.
----
3.35pm – 3.45pm - Tea break
----
3.45pm – 4.05pm - Will the Government get it right this time?
- Rob Hailstone, CEO, Bold Legal Group
As we all know HIPs turned out to be a disaster. Will the Governments latest attempt at Improving the Home Buying and Selling Process fare any better? Rob Hailstone will update and discuss, seller's packs, reservation agreements, leasehold titles and estate agent regulation and education!
4.10pm – 4.30pm - How transparency helps firms win more business
- Sattu Dhaliwal, Marketing Manager, Perfect Portal
59% of home movers are getting two or more quotes before selecting their conveyancer as transparency of price and service is important to them. This number has increased quite significantly as just three years ago majority of the home movers only obtained one single quote before instructing a firm. Perfect Portal will cover what transparency really means, what clients now expect and how firms can win more business in a demanding market.
4.35pm – 4.55pm - Proactively Protecting against Risk
- Tom Lyes, Business Development Executive, Lawyer Checker
Lawyer Checker will discuss the various risks and opportunities that firms face. We will show how we proactively look at a firm's position with our Risk Reports and how we help protect and promote firms.
----
5.00pm - Closing remarks - Rob Hailstone
----
5.00pm - 7.00pm - Post event networking drinks